HUA YU MIN FU HOTEL, Zhuhai, China.
Official Website:

Click to Visit


VENUE ADDRESS:

No.2067 Yuehaizhong Road, KongBeiDistrict, Zhuhai, China




PHONE:

+86-0756-3881818; +86-13926995698

CONTACT:

Ms. zhao

EMAIL:

hymfhotel@hymfhotel.com

PROFILE:




About HUA YU MIN FU HOTEL

Zhuhai Huayu-Minfu Hotel is a 4-star business & tourism hotel.

Located at the business center of Gongbei Area, Zhuhai, the hotel is in a favorable location and easy access to transportation facilities. It is close by Gongbei Port, bus ternimal station and Vanguard Super Department, and is 35 minutes to Zhuhai Airport, 10 minutes to Jiuzhougang Dock, and only 3 minutes to AAAA ranked tourist attraction "The New Yuan Ming Palace" by car.

The hotel is built on 4-star standard and designed by famous designers that have also designed Guangzhou Garden hotel and China Hotel. With a building as wide as 150 meters and a gate tower as high as 8 meters, the hotel looks very gorgeous and luxurious. Cozy bar in lobby, unique theme restaurant, multifunctional conference hall, health center, club, business center and large parking lot are set in the hotel with complete equipments and elegant style. Huayu-Minfu Hotel is your best choice for business, tourism, meeting, holiday and entertainment.

The hotel has best and guset-uppermost service, the hotel advocates a warm and considerate way to treat customers. From inside to outside, it has shown the feature of the city of romance. It is your best choice for a nice break during your business trip.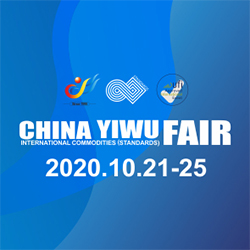 Subscribe NEWSLETTER
Subscribe to our free e-newsletter and stay in touch with China exhibition, China trade shows, China expos and China business events.