HOME

China Trade Shows Calendar

bauma CHINA 2020 - International Trade Fair for Construction Machinery, Building Material Machines, Mining Machines and Construction Vehicles 2020
bauma CHINA 2020 - International Trade Fair for Construction Machinery, Building Material Machines, Mining Machines and Construction Vehicles 2020
EVENT'S PROFILE:
bauma CHINA 2020
International Trade Fair
for
Construction Machinery
Building Material Machines
Mining Machines and Construction Vehicles 2020
As the community for the Asian construction machinery industry, bauma China 2020 - International Trade Fair for Construction Machinery, Building Material Machines, Mining Machines and Construction Vehicles 2020 will be staged during Nov.24-27, 2020 at Shanghai New International Expo Centre (SNIEC), China.
Organized by Messe Muenchen Shanghai, bauma China addresses the industrial, retail and service sectors in the construction industry and investment decision-makers in particular.
Why attend?
1, bauma CHINA reaches a new high
The event's new dimension reflects the upswing of the industry that enters a new era.
2, Major international brands showcase their novelties
The trade fair's internationality demonstrates the global attractiveness of the important growth market in China.
3, Domestic industry leaders in focus
bauma CHINA pools the Chinese innovations in the construction machinery industry.
4, Smart & green technologies
bauma CHINA will be the ideal platform for a high-profile, innovative technology arena.
5, Vast insight into the China's market
Banking on 18 years of experience, bauma CHINA is the event that shapes the direction and future of China's construction equipment industry.
6, More than an exhibition: powerful networking for your business success.
Leverage the many benefits bauma CHINA's internationality offers—meet experts and decisionmakers from China and abroad.
VISITOR'S PROFILE:
Experts from the following sectors:
- Construction enterprises -Cotractors - Construction machinery manufacturers - Construction machinery trade and service-providers - Construction machinery leasing companies - Building materials industry - Architects offices/ Design institutes - Ministries, associations, universities, research & development
EXHIBITOR'S PROFILE:
All around construction sites:
construction vehicles / earth-moving machines / road construction & maintenance / pipe & cable laying / lifting appliances & conveyors / construction equipment, tools & special systems / handling & processing concrete & mortar / formwork & scaffoldings / site installations mining, extraction & processing of raw materials: machines for extraction of raw materials & for mining / handling / mineral processing production of building materials: manufacture of cement, lime & gypsum compounds for building materials / concrete, concrete products & pre-fabricated components / asphalt / pre-mixed dry mortar, plaster, screed, lime sandstone / building material handling & packaging component & service suppliers: transmission engineering, fluid technology & power generation / test, measurement & process control engineering / communication & navigation / job safety
ORGANIZER'S PROFILE:
Name:
Messe München GmbH
Address:
Muenchen, Germany
Tel:
+49-89-9492-0720
Fax:
+49-89-9492 0119
Official Website:
Click to Visit
Messe München International (MMI), The world's leading organizers of trade fairs which organizes some 40 trade fairs for capital goods, consumer goods and new technologies. IMesse München GmbH and ICM cooperate with numerous companies which are specialized in various fields, required for the organization of successful trade fairs and events. Almost More than 30,000 exhibitors from over 100 countries and more than two million visitors from over 200 countries participate in fairs and exhibitions in Munich each year.

YOU MAY ALSO BE INTERESTED IN: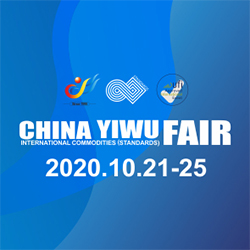 Subscribe NEWSLETTER
Subscribe to our free e-newsletter and stay in touch with China exhibition, China trade shows, China expos and China business events.