HOME

China Trade Shows Calendar

Industrial Supply Asia 2020
Industrial Supply Asia 2020
EVENT'S PROFILE:
Industrial Supply Asia 2020
Concurrent events
E-PACK TECH 2020
PTC ASIA 2020
CeMAT ASIA 2020
ComVac Asia 2020
Cold Chain Asia 2020
About the trade fair in China
Organized by Hannover Milano Fairs Shanghai Ltd., Industrial Supply Asia 2020 is to be Nov.3-6, 2020 held during at Shanghai New International Expo Centre (SNIEC), China.
Open Hours
Show Date openingHours
3-5 Nov. 2020 09:00 to 17:00
6 Nov. 2020 09:00 to 14:00
EXHIBITOR'S PROFILE:
Product Categories
Material
1.1.1      Steel
1.1.2       Metals
1.1.3       Non-ferrous metals
1.1.4      Rubber
1.1.5       Plastics
1.1.6       Ceramics
1.1.7      Composites
1.1.8       Sepical materials
1.1.9       Hybrid materials
Processing
2.1.1   Casting
2.1.2  Forging
2.1.3  Sheet metal forming
2.1.4   Machining
2.1.5  Fastening technology
2.1.6  Surface technology
2.1.7   Process engineering
2.1.8  Industrial design 
2.1.9  Industrial service
Supporting Equipment and Parts
3.1.1   Processing equipment
3.1.2   Machine tool
3.1.3   Testing instrument
3.1.4   System and parts
Design Engineering & Manufacturing Solution
4.1.1      Rapid Prototyping and Rapid Manufacturing 
4.1.2       Supply Chain Management
4.1.3       Design & Manufacturing Outsourcing
4.1.4      Drawing/Document Management
4.1.5       CAM&CAE
4.1.6       CAD&PLM/PDM
4.1.7      SCM/ERP/Production Management System
4.1.8       3D measurement
4.1.9       Technology Transfer/Engineering Training
4.1.10    Virtual Product Development
ORGANIZER'S PROFILE:
Name:
Hannover Milano Fairs Shanghai Ltd.
Address:
301 B&Q Pudong Office Tower 393 Yinxiao Rd, Pudong Shanghai 201204, China
Tel:
+86-21-5045 6700
Fax:
+86-21-5045 9355
Official Website:
Click to Visit
We are the Chinese subsidiary of Germany-based Deutsche Messe, one of the world's largest and most active trade fair organizers.
Our business in China started from mid 1980's. We organise and manage tradeshow-based marketing programs at Hannover events. In addition to event organization and management, we offer exhibition related services such as visa invitation, ticket / catalog selling, accommodations booking, transportation and stand construction.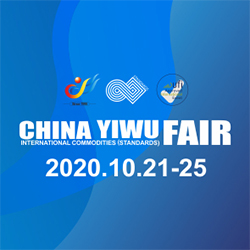 Subscribe NEWSLETTER
Subscribe to our free e-newsletter and stay in touch with China exhibition, China trade shows, China expos and China business events.