HOME

China Trade Shows Calendar

Leman China 2020 - Leman China Swine Conference and World Swine Industry Expo
Leman China 2020 - Leman China Swine Conference and World Swine Industry Expo
VENUE:

Chongqing International Expo Center
Location & Details of Chongqing International Expo Center

VENUE ADDRESS:

No.66, Yuelai Avenue, Yubei District, Chongqing, China

ORGANIZER:

Shixin Lamp International Exhibition (Beijing) Co., Ltd


Official Website:

Click to Visit


Contact:

Angelia Xu

E-Mail:

angelia@lemanchina.com


Tel:

+86-10-6291 9126; +86-183-106-334-47

Fax:

+86-10-6295 7691

CITY:

Chongqing

INDUSTRY:

Agriculture & Animal Husbandry

Exhibition & Conference

DATE:

2020/10/14 - 2020/10/16
EVENT'S PROFILE:
Leman China Swine Conference and Expo 2020
The 9th Leman China Swine Conference and World Swine Industry Expo
As the world's largest and most influential swine industry event, Leman China was considered one of the most valuable meetings in the swine industry through providing scientific solutions to the complex challenges facing the swine industry.
The 9th Leman China will take place in Chongqing International Expo Center, China during Oct. 14-16, 2020, co-organized by University of Minnesota & Shixin Lamp International Exhibition (Beijing) Co., Ltd.
Swine experts from North America, China & Europe will be invited to present the latest information and scientific solutions in swine production, share with you the new development and research results in pig genetics and breeding, production technology, swine disease prevention, monitoring and diagnosis, swine nutrition and feed production, and marketing and economic analysis.
2019 World Swine Industry Expo attracted 556 well-known enterprises from 22 countries and regions including the United States, Canada, Singapore, South Korea, France, Britain, Spain, Belgium, Japan etc., with an exhibition area of 40,000 square meters and professional visitors 47,971.
VISITOR'S PROFILE:
Management from swine production industry  Veterinarians  Sow farm manager and technical staff  Swine experts, professors, R&D staff from companies, and laboratory diagnostician  Feed and veterinary drug manufactures  Government authorities, industry associations, research institutions  Industry standards and policy makes, consultants, and investors  Swine production equipment and service company  Animal welfare and food safety related personnel  Other swine production-related companies and individuals
EXHIBITOR'S PROFILE:
Animal health products o Feed and feed ingredients, additives, feed processing technology and equipment o Large pig producer promotional and image show o Diagnostic equipment, device and reagents o Bio-security Technology and facility o Imported genetics and breeding materials, AI equipment and supplies, breeding technology and equipment o Large-scale intensive pig production management, and facility o Smart pig farm, robot,Pig farm information system o Pig farm design and construction, feeder, drinking device, ventilation, and environmental control equipment, and cleaning equipment o Manure treatment technology and equipment, animal disposal and treatment equipment o Slaughtering, processing, preservation, storage and transportation equipment o Information of pig farming technology, books, and educational materials o Training, media, education, and technical services
ORGANIZER'S PROFILE:
Name:
Shixin Lamp International Exhibition (Beijing) Co., Ltd
Address:
Room 919, Qinghe Qiangyou Building, Haidian District, Beijing, China
Tel:
+86-10-6291 9363
Fax:
+86-10-6295 7691
E-Mail:
tiankong_21@126.com; enquiry@shixinlamp.com
Official Website:
Click to Visit
Shixin lamp was built in 1998, has more than 10 years large international exhibition organization experiences, is generally recognized as an international professional conference organizers, but also domestic and international industry association trustworthy partner.
Shixin lamp of the board of directors under the leadership of the general manager responsibility system, has international department, planning department, information department, BBS organization department, the audience organization department.
Shixin lamp's staff more than one hundred, staff average age is 28 years old, is full of vitality and have innovation spirit, but also in operation of high-quality, international team, we firmly believe that the good human resource allocation will provide more professional and more effective business services, for the vast number of customers to expand the market, and consolidate the business.
At present, Shixin lamp is held more than 20 domestic exhibition every year, including 11 large famous exhibition, the exhibition area was nearly 600000 square meters; Organization of meeting and promotion activities.
Shixin lamp is also many overseas well-known industry exhibition partners and, so far, has more than ten times of organized the group exhibition abroad to 12 countries participated in local famous exhibition, organized nearly 2000 visitors and more than 300 exhibitors, And has become international exclusive agency in China, play a role of bridge for enterprises to the international market, and international trade exchanges.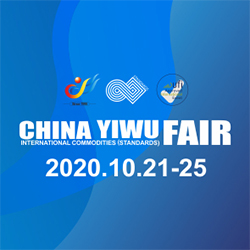 Subscribe NEWSLETTER
Subscribe to our free e-newsletter and stay in touch with China exhibition, China trade shows, China expos and China business events.