HOME

China Trade Shows Calendar

Film Expo 2014 - The 7th China High-performance Film Technology Expo - Beijing
Film Expo 2014 - The 7th China High-performance Film Technology Expo - Beijing
VENUE:

Shanghai New International Expo Centre (SNIEC)
Location & Details of Shanghai New International Expo Centre (SNIEC)

VENUE ADDRESS:

2345 Long Yang Road, Pudong Area, Shanghai, 201204, China

ORGANIZER:

Shanghai Kuozhan Exhibition Service Co.


Official Website:

Click to Visit


Contact:

Ms. Luoxue

Tel:

+86-159-0065 2809

Fax:

+86-21-6484 3366

CITY:

Shanghai

INDUSTRY:

Chemicals & Dyes

DATE:

2014/05/07 - 2014/05/09

=' '?>Expired!
EVENT'S PROFILE:
Film Expo 2014
The 7th China High-performance Film Technology Expo - Beijing
Film Expo 2014 - The 7th China High-performance Film Technology Expo - Beijing, as the first functional film expo, will be staged on May 7-9, 2014 at Shanghai New International Expo Centre (SNIEC), China.
Nowadays, with high performance thin film are widely used in a variety of industries, such as flat panel displays, solar battery, rechargeable battery, medical equipment, building materials, soft board, food packaging, lighting ( LED, OLED ) and other industries, people of relevant industry has paid more attention to high performance thin film.
Synthesizing high performance thin film related R & D, production and processing of products and technology together, Film Expo 2013 not only invited a large number of international manufacturers to provide the best technical trading platform at the same time, but also to the world of my colleagues in the industry transfer of the Chinese film industry to rise abruptly quickly with high performance and sustainable development of sturdy confidence.
See Last Version:
Film Expo 2013 - The 6th China international High-performance Film Technology Expo - Shenzhen
EXHIBITOR'S PROFILE:
Exhibits Scope:
High-function film: Optical film, lithium ion battery isolation film, spraying alternative film, touch panel, thin film electrolyte membrane fuel cell, photocatalyst thin film.Semiconductor thin film, plastic substrate thin film, solar / rechargeable battery films, biodegradable plastic film, other functional thin films,
Forming · conversion · secondary processing Pavilion: Slitting machine,the coated printing equipment, drying equipment, surface treatment / hardening device, ultraviolet ray irradiation device, corona treater, knife / cutting tool, die-cutting machine, extrusion machine, wire machine, mixer, stirrer, wheel / roll core, T- impression, expansion impression, multilayer imprint, coiling machine, rewinding machine, proofing cutting machine, conveyor belt / save manpower machine, casting equipment, machines, filters and other film processing technology;
Thin film inspection / measuring / analyzing Pavilion: Defect inspection system, reflex examination device, bubble examination system, thermal shrinkage determination system, thickness, hardness measurement system, other related equipment system;
Functional Materials Pavilion: R raw materials / additives, adhesive material, laminated film / coating materials and other functional materials;
Clean / static protection Pavilion: Clean room system, dust-free cleaning roller and brush, electrostatic / static control products, dust-free clean installation, air conditioning equipment, other clean dust-free products,
ORGANIZER'S PROFILE:
Name:
Shanghai Kuozhan Exhibition Service Co.
Address:
Rm. 602, Bldg. No.5, Lane 251, Caoxi Road, Xuhui District, Postal code: 200235, Shanghai, China
Tel:
+86-21-6484 1166 / 6484 1177
Fax:
+86-21-6484 3355 / 6484 3366
E-Mail:
jamestung.china@hotmail.com; kuozhansales@163.com
Shanghai Kuozhan Exhibition Service Co., Ltd., which is specialized in planning and organizing large and medium-sized domestic and international exhibition and conference, enjoys a high reputation in the field. It has holding the closely communication and corporation relationships with varies industries associations, governments departments and related administration departments of varies industries since it had been established.

YOU MAY ALSO BE INTERESTED IN: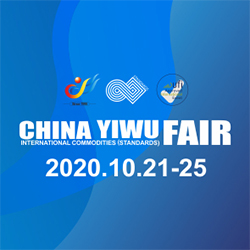 Subscribe NEWSLETTER
Subscribe to our free e-newsletter and stay in touch with China exhibition, China trade shows, China expos and China business events.