HOME

China Trade Shows Calendar

HEC 2014 - The 14th Hobby Expo China 2014 (Beijing)
HEC 2014 - The 14th Hobby Expo China 2014 (Beijing)
EVENT'S PROFILE:
HEC 2014
The 14th Hobby Expo China 2014 (Beijing)
HEC 2014 - The 14th Hobby Expo China 2014 (Beijing), as the leading trade fair for model industry in Asia, will take place from April 30 to May 2, 2014 at Beijing Exhibition Center (BEC).
As the perfect place to gather information about all of the industry's latest developments, Hobby Expo China is constantly improving with the help of model industry experts and by taking the latest market developments and industry requirements into account.
Moreover, Hobby Expo China brings together decision-makers from the manufacturing and service sectors who use the inernational trade fair as a business and communications platform. In addition, Hobby Expo China's primary focus is on promotion innovations and service solutions in close dialog.
See Last Version:
HEC 2013 - The 12th Hobby Expo China 2013 (Beijing)
HEC 2013 - The 13th Hobby Expo China 2013 (Shenzhen)
VISITOR'S PROFILE:
Visitor's Profile:
Hobby Expo China's visitors come from the following sectors
Model manufacturing
Fan's club
Retailers / Model stores
Importers / Exporters / Trade
Agents / Distibutors
Education / Universities / Research & Development
Associations / Socirties
Services
Others
EXHIBITOR'S PROFILE:
Exhibits Scope:
Model aircrafts and space models
Model cars
Model trains
Marine models
Scale models
Other models, robots and kites
Radio control equipment
Model engines, electric motors and rockets
Fules, batteries and related apparatus
Model construction tools and apparatus
Model construction materials and paints
Books, magazines and other literatures
ORGANIZER'S PROFILE:
Name:
China Risun Media Group
Address:
Rm.110, 14a, ZhongQu, TianTanDongLi, Chongwen District, Beijing, China
Tel:
+86-10-6706 1030
Fax:
+86-10-6702 1403
China Risun Media Group is an organization that is known for hosting quality events and tradeshows. This media group plays an important role in promoting an event and marketing it significantly. With the help of its effective and comprehensive services this organization has managed to earn a good name in the society and market. It has significantly contributed in the management of several events and tradeshows.
China Risun Media Group has a professional team of high caliber members who are highly equipped with the knowledge of latest technologies and advancements and uses their innovative ideas and designs for delivering high standard events and shows that even plays an important role in helping the clients to enhance their business opportunities. Hobby Expo China Beijing is hosted by this organization through which it brings the experts of the industry.

YOU MAY ALSO BE INTERESTED IN: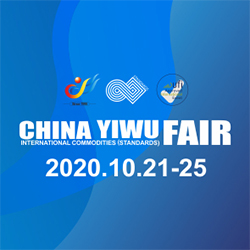 Subscribe NEWSLETTER
Subscribe to our free e-newsletter and stay in touch with China exhibition, China trade shows, China expos and China business events.