HOME

China Trade Shows Calendar

Reinf China 2014 - The 4th Construction Safety and Reinforcement Summit & Exhibition
Reinf China 2014 - The 4th Construction Safety and Reinforcement Summit & Exhibition
EVENT'S PROFILE:
The 4th Construction Safety and Reinforcement Summit & Exhibition
Reinf China 2014
The 4th Construction Safety and Reinforcement Summit & Exhibition (Reinf China 2014), organized by HNZ Industry Media Group, is to be held at New China International Exhibition Center (NCIEC) during May 7-9, 2014.
Highlights of the 4th Construction Safety and Reinforcement Summit & Exhibition (Reinf China 2014)
► 1000+ Professional Audience
Professional audience from Shanghai, Beijing, Zhejiang, Jiangsu and other provinces in China
► 120+ Exhibitors
Well-known companys from construction industry in all areas will attend it together
► 30 Keynote Speeches
Speakers are the industry leader, who will discuss the various industries including the policy, market and technology
► 3 Sub-Forums
Have a symposium from building design and construction, reinforcement and seismic resistance
► 1 Awards Ceremony
Publish the list of innovative companies in construction industry, and awards ceremony
EXHIBITOR'S PROFILE:
Exhibits Range of Reinf China 2014:
Constrction reinforcement material and chemical building material
Constrction machinery and reinforce equipment
Constrction reinforcement technique
Constrction detecting instrument and equipment
Constrction hardware and energy-saving product Base-isolated building and energy dissipation device
Waterproof and fireproof material
Concrete maintenance and decoration
Project supervision,consultant and other service supplier
Wood and wood plastic products
ORGANIZER'S PROFILE:
Name:
HNZ Industry Media Group
Address:
Floor 3, Shanghai Railway Building, 355 Moling Road, Shanghai (200070)
Tel:
+86-21-3129 7637
Fax:
+86-21-3327 5350
E-Mail:
marking@hnzmedia.com
HNZ Industry Media Group, headquartered in Shanghai, has offices in major cities such as Beijing, Guangzhou, Hefei, Ningbo, Xi\'an and other places in China. HNZ has more than 200 media products, covering B2B websites, exhibitions, conferences, awards, professional journals and market researches. HNZ is one of the well-known exhibition and conference organizers as well as an influential industrial media publisher in China. With 25 vertical industrial websites and 16 professional journals, HNZ Industry Media Group holds over 100 professional conferences and brand exhibitions, organizes a range of industry awards and issues 6 industry market research reports every year. HNZ provides high-quality business matching platform for over 200,000 exhibitors, buyers, conference representatives, advertisers and readers from around the world with information about real-time market trends, online trade and industry procurement and so on. The group has more than 400 employees operating in major cities across China.

YOU MAY ALSO BE INTERESTED IN: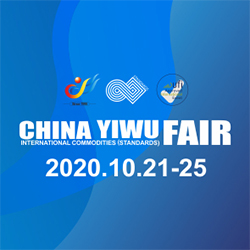 Subscribe NEWSLETTER
Subscribe to our free e-newsletter and stay in touch with China exhibition, China trade shows, China expos and China business events.