HOME

China Trade Shows Calendar

Bioenergy China 2014 - The 5th China International Biomass Energy Industry Conference and Exhibition
Bioenergy China 2014 - The 5th China International Biomass Energy Industry Conference and Exhibition
VENUE:

New China International Exhibition Center (NCIEC)
Location & Details of New China International Exhibition Center (NCIEC)

VENUE ADDRESS:

No. 88 Yuxiang Road, Tianzhu Airport Industrial Zone, Shunyi District, Beijing

ORGANIZER:

HNZ Industry Media Group


Official Website:

Click to Visit


Contact:

Judie Pan; Katy

Tel:

+86-21-6185 1812

Fax:

+86-21-3327 5350

CITY:

Beijing

INDUSTRY:

Biology & Biomass

Exhibition & Conference

DATE:

2014/05/07 - 2014/05/09

=' '?>Expired!
EVENT'S PROFILE:
Bioenergy China 2014 - International Biomass Exhibition 2014
The 5th China International Biomass Energy Industry Conference and Exhibition
The 5th China International Biomass Energy Industry Conference and Exhibition (International Biomass Exhibition 2014) is to be staged during May.7-9, 2014 at NCIEC - NEW China International Exhibition Center.
International Biomass Exhibition 2014 will concentrate on displaying biomass boilers, power equipment, biogas equipment, biomass briquetting equipment, biofuels, bio technology and solutions, it is a high-quality biomass industry exhibition which you should not miss.
We will invite well-known enterprises,associations and scientific research institutions at home and abroad jointly to promote the development of biomass energy industry. And it also provide biomass energy industry with quality and efficient communication platform in the development and application of new technologies and new products.
As one of the CleanEnergyChina Expo brands, International Biomass Exhibition 2014 has been successfully held 4 sessions by the end of 2013. It devoted to Asian and global biomass industry and the latest technologies, it enjoyed a high honor and reputation in the industry.It has attracted more than 500 enterprises from more than 10 countries and regions all over the world to participate in.
EXHIBITOR'S PROFILE:
Exhibits Range and Categories:
Power generation equipment:
Biomass boiler, turbine
Crushing and conveying equipment
Biomass power feeding system
Preparation equipment; direct combustion technology and equipment
Supporting technology and equipment of biomass energy power generation
Gas power and mechanical power:
Coalbed methane, gas, coking gas
Biogas, straw gas
Natural gas engine and generator
Vehicle-mounted gas turbine generator sets
Biogas technology and engineering equipment:
Biogas, biogas digesters
Biogas biogas power generation unit, desulfurization equipment
Biogas production
Biomass fuel:
Liquid fuel (diesel, lignocellulose into fuel ethanol and other biofuels)
Solid biomass fuel, biomass fuel gas
(biogas, biohydrogen) bio plastics etc.
Pellet fuel compression molding equipment:
Straw briquetting equipment machine, molding
Wood pellet machine, grinder, gasification system
Gasification of wood drying equipment
Thermal conversion gasification drying equipment
Biomass (particles) combustion boiler:
High efficiency and low emissions of biomass gasification furnace
Biomass heating equipment, drying equipment
Particle gasification combustion boiler, fireplace
The burning rate of biological carbon, biomass direct combustion 
and furnace
Incineration boilers, biomass gasification device
ORGANIZER'S PROFILE:
Name:
HNZ Industry Media Group
Address:
Floor 3, Shanghai Railway Building, 355 Moling Road, Shanghai (200070)
Tel:
+86-21-3129 7637
Fax:
+86-21-3327 5350
E-Mail:
marking@hnzmedia.com
HNZ Industry Media Group, headquartered in Shanghai, has offices in major cities such as Beijing, Guangzhou, Hefei, Ningbo, Xi\'an and other places in China. HNZ has more than 200 media products, covering B2B websites, exhibitions, conferences, awards, professional journals and market researches. HNZ is one of the well-known exhibition and conference organizers as well as an influential industrial media publisher in China. With 25 vertical industrial websites and 16 professional journals, HNZ Industry Media Group holds over 100 professional conferences and brand exhibitions, organizes a range of industry awards and issues 6 industry market research reports every year. HNZ provides high-quality business matching platform for over 200,000 exhibitors, buyers, conference representatives, advertisers and readers from around the world with information about real-time market trends, online trade and industry procurement and so on. The group has more than 400 employees operating in major cities across China.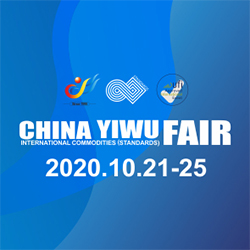 Subscribe NEWSLETTER
Subscribe to our free e-newsletter and stay in touch with China exhibition, China trade shows, China expos and China business events.