HOME

China Trade Shows Calendar

CAWPE 2014 - 4th China Aerial Work Exhibition 2014
CAWPE 2014 - 4th China Aerial Work Exhibition 2014
EVENT'S PROFILE:
CAWPE 2014
4th China Aerial Work Exhibition 2014
CAWPE 2014 - 4th China Aerial Work Exhibition 2014 is scheduled to be held during June 4-6, 2014 at Shanghai Everbright Convention & Exhibition Center (SECEC), China.
At present, aerial working machine is widely used in many industries and in a very important position, such as in the areas of construction, Shipbuilding Industry, electricity, mining, municipal, energy, roads, bridges, railways, petroleum, chemical industry, logistics, metallurgy, telecommunications and high-altitude services.
4th China Aerial Work Exhibition 2014 (CAWPE 2014) will be the best platform learning aerial work planning as well as exchanging aerial work equipments and technologies. Many enterprises will be participating in CAWPE 2014 and will be seeking chances for development while showing their image and expanding market.
EXHIBITOR'S PROFILE:
Exhibitor's Profile:
Exhibits Scope:
Aerial Work: Aerial cleaning, stone conservation, air conditioning installation, advertisement installation and maintenance, aerial maintenance, aerial anti-corrosion, aerial leaking stoppage, building whitewash, chimney and flue maintaining and cleaning, aerial maintenance and installation and so on.
Aerial Lift Platform: Fixed platform, sets of cylinders lift platform, scissor lift platform, vehicle-mounted lifting platform, Crankshaft Lifting Platform, hydraulic lift platforms, aluminum lift platform, and other lifting platforms and hanging baskets.
Building Lifter: Hydraulic lifts, scissors lifts, construction lifts, crank lift, aerial work lifts, mobile lifts and other lifts.
Security Equipments for Aerial Work: Aerial fall protection, aerial fixed equipments, safety nets, safety belts, flexible (rigid) guide rails, self-lock equipment, etc.
Related Equipment: Lift cars, vans, lift freight elevators, dock lever and its ancillary equipments.
Accessories and Parts for Aerial Work: Parts and accessories of lifts, lifting platforms and aerial work platform; scaffoldings and construction elevators, etc.
ORGANIZER'S PROFILE:
Name: China Aerial Work Exhibition
Address: Room 304,Hall 9,No.1623,Wunchuan road,Baoshan District,Shanghai,China
Tel: +86-20-5601 0210
Fax: +86-20-5601 0210
E-Mail: liyang@cawpe.com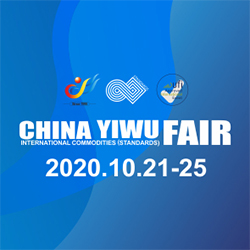 Subscribe NEWSLETTER
Subscribe to our free e-newsletter and stay in touch with China exhibition, China trade shows, China expos and China business events.