HOME

China Trade Shows Calendar

WoodMac China 2017 - The 14th International Forestry and Woodworking Machinery and Supplies Exhibition
WoodMac China 2017 - The 14th International Forestry and Woodworking Machinery and Supplies Exhibition
EVENT'S PROFILE:
WoodMac China 2017
The 14th International
Forestry and Woodworking Machinery and Supplies Exhibition
WoodMac China 2017 - The 14th International Forestry and Woodworking Machinery and Supplies Exhibition is the international forestry and woodworking machinery trade show held every two years, which will be staged on March 7-9, 2017 at Shanghai New International Expo Centre (SNIEC), China. It's estimated that WoodMac China 2017 will cover the exhibition area of 35,000 square meters.
At last version, WoodMac China 2015 gathered 260 exhibitors from 15 countries including pavilions from Canada, China, Germany and Italy, as well as attracted 12,865 visitors of which 63% came from overseas, and the overseas buyers came from 58 countries & regions.
Show Hours:
March 7-8, 2017 09:30-17:00
March 9, 2017 09:30-15:00
Concurrently with
Woodbuild China 2017
Forestry China 2017
VISITOR'S PROFILE:
Architecture & Design Institutes
Building Developers
Building & Interior Decoration Materials Trading Enterprises
Furniture Accessories & Components Trading Enterprises
Furniture Manufacturers
Wood Products Manufacturers
Wooden Building & Interior Decoration Materials Manufacturers
Timber Processing Machinery Trading Enterprises
Woodworking Machinery & Supplies Trading Enterprises
EXHIBITOR'S PROFILE:
Exhibits Scope
Woodworking and Furniture manufacturing equipment
Bending machine
Clamping machine
Coating machine
CNC
Debarker
Dowel forming and boring machine
Dusting collecting equipment, air filters
Embossing machine
Finger jointing machine
Forestry equipment
Frame saw
Impregnation machine
Laminating equipment
Moulders
Panel sawing machine
Postforming equipment and line
Reciprocating saw
Sanding machinery
Sliding table saw
Trimming machine
Vee-grooving machinery
Wood drying equipment
Others Bonding machine
Chipping machine
Complete panel manufacturing plant (TURKEY)
Computer-aided design (CAD) for furniture industry
Dimension saw
Drilling and inserting machine
Edge banding machine
Engraving machine
Flooring production line
Four side moulder
Heating system
Knife grinder
Membrane presses
Painting, spraying & finishing equipment
Polishing machine
PVC machine
Router
Shaping unit
Smearing machine
Turning machine
Waste disposal equipment
Wood-based panel machinery
Related products
Air compressor
Detector, delam & blow
Fire detection & protection equipment
Material handling equipment
Sensors
Wood waste heating
Others
Chemical dosing equipment & systems
Dusting collecting equipment, air filters
Kiln
Moisture measuring equipment
Testing & laboratory equipment
Waste disposal equipment
Spare and accessory for woodworking and furniture manufacturing equipment
Abrasives
Belts
Circular saw
Cutting tool and accessory
Drilling and inserting machine
Motor, generator set
Sawblade
Thickness controllers Bit
Carbide insert
Conveyors
Diamond tooling
Jig saw
Nail striker, nails
Spray guns
Others
Others
Industry Association
Website
Trade magazine & publication
ORGANIZER'S PROFILE:
Name:
China International Exhibitions (CIE)
Address:
Room 2402A, Singular Mansion No. 318 - 322 Xian Xia Road Shanghai 200336, China
Tel:
+86-21-6209 5209
Fax:
+86-21-6209 5210
E-Mail:
CIE@chinaallworld.com
Official Website:
Click to Visit
​China International Exhibitions (CIE) (formerly Hong Kong Exhibition Services Ltd.), is organiser, manager and consultant for trade exhibitions. With offices in Hong Kong and Shanghai, CIE is responsible for a full calendar of trade only exhibitions in Hong Kong, Guangzhou, Shanghai and Beijing.
The company's first exhibition in China was in 1982 and has since organised over 70 exhibitions in mainland China and Hong Kong SAR. Our unrivalled experience of more than 20 years in the Chinese exhibition industry has equipped the company and staff with skills and contacts to organise "Professionally Organised Exhibitions" for international companies in the China market.
Principal industries covered by the CIE calendar of exhibitions include:
Food & Beverage; Hospitality & Retail; Electrical Engineering; Packaging; Processing; Pharmaceutical Technology; Brewing Technology; Woodworking Technology, Furniture Manufacturing and Accessories; Wood & Wood Products; Security, Safety & Fire Protection; Building Automation.
Quality is the hallmark of CIE exhibitions: quality of organisation, quality of market leading exhibitors, quality of buyers and the outstanding quality of our service to help companies market their products in the new and ever changing China market.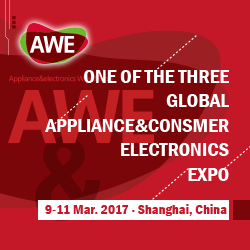 China Trade Show Calendar
Subscribe NEWSLETTER
Subscribe to our free e-newsletter and stay in touch with China exhibition, China trade shows, China expos and China business events.