HOME

China Trade Shows Calendar

HOFEX 2017 - 17th Int'l Exhibition of Food & Drink, Hotel, Restaurant & Foodservice Equipment, Supplies & Services
HOFEX 2017 - 17th Int'l Exhibition of Food & Drink, Hotel, Restaurant & Foodservice Equipment, Supplies & Services
EVENT'S PROFILE:
HOFEX 2017
17th Int'l Exhibition of
Food & Drink, Hotel, Restaurant
& Foodservice Equipment, Supplies & Services
HOFEX 2017 - 17th Int'l Exhibition of Food & Drink, Hotel, Restaurant & Foodservice Equipment, Supplies & Services will be held during May 8-11, 2017 at Hong Kong Convention & Exhibition Centre (HKCEC).
HOFEX is an ideal sourcing platform where valued buyers will meet high-calibre suppliers of meat, seafood, diary, grains, fruits, bakery, wine, coffee, kitchenware, tableware hotel equipment and supplies from across the globe.
As the key trade show for food and hospitality industry, HOFEX provides high caliber expertise and guidance through networking, education and seminars, whilst showcasing the latest innovative products and solutions from over 2,400 exhibitors across a range of sectors including food, beverage, wine, coffee, food service equipment, hospitality design and technology and more.
EXHIBITOR'S PROFILE:
Exhibits Scope
Hotel / Spa / Resort Management
IRestaurant / Fast Food / Foodservice Management
Retail Chain / Supermarket / Hypermarket / Department Store /
Convenience Store Management
Executive Chef / Chef / Cook
F & B Importer / Distributor
Seafood Importer / Distributor / Wholesaler / Retailer
Alcoholic Drinks Buyer / Retailer
F & B / Catering Manager
Purchasing / Merchandising Manager / Buyer
Foodservice Equipment & Hotel Supplies Dealer / Distributor
Airline / Institutional Caterer / Ship Chandler
Operation / Production Manager
Sales & Marketing Manager
Banqueting Manager
Sommeliers / Bartender
Bar / Club Manager
Accountants / Financial Controller
Architects / Interior Designer
Chief Engineer
Consultant
EDP / MIS Manager
Telecommunications / IT Manager
Executive Housekeeping
Front Office Manager
Travel Agent Management
Dietician / Nutritionist / Food Technologist
ORGANIZER'S PROFILE:
Name:
Hong Kong Exhibition Services Ltd. (HKES)
Address:
Unit 1203, 12/F, Harcourt House,39 Gloucester Road, Wanchai, Hong Kong
Tel:
+ 852 2804 1500
Fax:
+ 852 2528 3103
E-Mail:
exhibit@hkesallworld.com
Official Website:
Click to Visit
OUR COMPANY
Since 1981, Hong Kong Exhibition Services Ltd. (HKES) has staged a number of successful shows in Hong Kong and China, providing full and professional exhibition services. We have developed a comprehensive portfolio of general and specialised exhibitions, and today, we are one of the leading show organisers in the region.
We organise HOFEX, and the Food & Hotel China exhibitions as well as shows in various categories including packaging & processing, woodworking, electrical engineering, automation technology and security. In Hong Kong we have a team of professionals who are well experienced in effective exhibition organising. We are a member of the highly respected Allworld Exhibitions Alliance and draw on their vast resources.
We have the resources to bring the right industry people, the right venue, the right exhibitor mix, and the right buyers that makes the difference between an adequate show, and a great one! Every exhibition is managed with precision, diplomacy, and smart business sense.
OUR NETWORK
Allworld Exhibitions (formerly The Montgomery Network) with a history of 35 years is responsible for the largest privately owned programme of trade shows in the world with a global network of 34 representative offices. In Asia, Allworld Exhibitions has representation throughout China with offices in Hong Kong, Shanghai and Beijing. Internationally respected with a reputation for integrity, reliability, and effectiveness in planning, organising and co-ordinating trade exhibitions, Allworld Exhibitions harnesses the finest skills available in our industry to provide effective and consistent quality services to help you market your products and services in new and ever changing business environments.
OUR MISSION
At HKES, we believe in a united approach to exhibition organising. As a team, we are committed to pushing the industry standards higher with every show we organise. We do more than just work in this business - we enjoy it and see trade shows as an important platform where international exhibitors and visitors can meet, exchange ideas and realise mutual benefits. Our focus is on achieving the best show results and we put the very best people on each project, promoting customer satisfaction to the highest degree. After all, our goal is the pursuit of excellence in every trade show.
Let HKES work hand in hand with you on your next marketing campaign.
Name:
Allworld Exhibitions
Address:
Overseas Exhibition Services Ltd, 12th Floor, Westminster Tower, 3 Albert Embankment, London, UK, SE1 7SP
Tel:
+44-20-7840 2100
Fax:
+44-20-7840 2111
E-Mail:
exhibit@oesallworld.com
Official Website:
Click to Visit
Allworld Exhibition's member companies currently organise 150 international exhibitions throughout the world and are one of the top organisers by revenue in the Asian Exhibition Market (UFI / BCG report The Trade Fair Industry in Asia 3rd Edition 2007).
Our organisation can trace its roots back over one hundred years and it is now one of the world's leading exhibition organisers assisting global exporters to penetrate emerging markets, especially in Asia and the Middle East. Allworld Exhibitions are well established in many of the world's most dynamic markets across China, the Middle East, South East Asia, and North Asia. Recently we have moved into the new and exciting economies of India, Russia and Vietnam.
The success of Allworld Exhibitions is based on the strong relationships we have built over the decades with partners around the globe. Our members use their international organising skills, world wide marketing network, local expertise and knowledge, to run trade shows of the highest international standard. Allworld Exhibitions deliver industry specialised exhibitors and highly targeted quality visitors.
Allworld have trade show expertise for most major industry sectors and runs some of the largest shows in these industries.
We have built a trusted reputation with many government export agencies and trade associations and our exhibitions are regularly supported with official pavilions from across the globe.
We will continually broaden our operations and raise the standard of trade exhibitions, both through organic growth and further partnerships to create a professional forum for international trade wherever it operates around the world.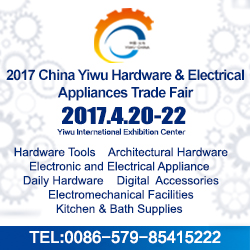 China Trade Show Calendar
Subscribe NEWSLETTER
Subscribe to our free e-newsletter and stay in touch with China exhibition, China trade shows, China expos and China business events.