HOME

China Trade Shows Calendar

IWF Shanghai 2017 - 2017 China (shanghai) International Health, Wellness and Fitness Expo
IWF Shanghai 2017 - 2017 China (shanghai) International Health, Wellness and Fitness Expo
EVENT'S PROFILE:
IWF Shanghai 2017
2017 China (shanghai) International Health, Wellness and Fitness Expo
IWF Shanghai 2017 - 2017 China (shanghai) International Health, Wellness and Fitness Expo will take place during Mar.1-3, 2017 at Shanghai World Expo Exhibition & Convention Center, China. The organizer is Donnor Exhibition Group.
It's estimated that 2017 China (shanghai) International Health, Wellness and Fitness Expo (IWF Shanghai 2017) will cover the exhibition area of 45,000 square meters, gathering 350 international brands and 35,000 professional visitors attend to the show.
Why Visit?
Grasp Your Share of China's Booming Fitness & Health Products Market
Comprehensive Coverage – Wide Selection of Suppliers and Brands
Partner with OEM / ODM Suppliers for New Business Deals
Business Matching at Your Convenience
HIGHLIGHT EVENT
IWF 2017 China Fitness Industrial Dealers' Assembly
the fitness industry Alibaba cross-border electricity supplier special (half day)
the fitness industry Jingdong Session (half day)
new product Release (half day) - Manufacturers
the fitness industry, sales service engineers, seminars, training
the International Trade Fair -foreign VIP
share dealers keynote speech and dialogue
intelligent logistics Internet
free branding seminars
EXHIBITOR'S PROFILE:
Exhibits Scope
The Latest and Advanced Products Here, As Well As the Best Business Platform For Leading Chinese Healthy Lifestyle!
Commercial Fitness Equipment
Home Fitness Equipment
Fitness Equipment for the Aged and the Disabled
Fitness Equipment & ACC
Gym Facilities
Equipment for aerobic exercise and martial art
Sportswear & Sports Shoes
Smart Health Products
Body Building Equipment
Student Sport Supplement & College Sport Equipment
Fitness and Health Consultation
Sports Nutrition
Outdoor Fitness Supplies
Sport Leisure Product
Wellness/Beauty/SPA/Sauna/Tanning
Massage Equipment & ACC
Gym Stadium
Sport Science and Technology, Sport Medical Equipment
ORGANIZER'S PROFILE:
Name:
Donnor Exhibition Group
Address:
B-1403 New Century Business Building, No.198 Shangjiang Rd. 325011, Wenzhou, China
Tel:
+86-577-8890 5186 / 2904 / 0601 / 2222
Fax:
+86-577-8890 1788
E-Mail:
market@donnor.com; market@donnor.com;
Official Website:
Click to Visit
ABOUT Donnor Exhibition Co., Ltd
The Donnor Exhibition Co., Ltd, is a highly specialized trade exhibition and conference organization, that has been responsible for conducting many successful trade shows and conferences at national and international levels. Setup in the year 1993, this recognized institution has extended its operations to Germany, Italy, India, Brazil, Australia, Turkey, China as well as other countries and regions.
The company believes in the guiding principle of creating maximum opportunities for their clients and providing a complete range of knowledge and service. Donnor Exhibition Co. Ltd has effortlessly organized many star trade fairs and conferences especially in the sectors related to leather, optics, shoes, surface finishing and coating, optics, machine-tools, high and low voltage equipment as well as plastic machinery, packaging & printing machinery, shoe machinery, furniture, mould machinery and garment.
Insisting on constant development, Donnor are now capable to provide a full range of information and service for the exhibitors and visitors around the world.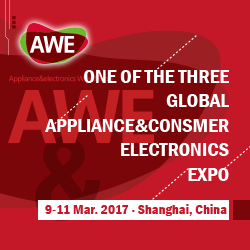 China Trade Show Calendar
Subscribe NEWSLETTER
Subscribe to our free e-newsletter and stay in touch with China exhibition, China trade shows, China expos and China business events.