HOME

China Trade Shows Calendar

IMTE 2017 - The 13th China International Machine Tool Exhibition
IMTE 2017 - The 13th China International Machine Tool Exhibition
EVENT'S PROFILE:
IMTE 2017
The 13th China International Machine Tool Exhibition
About the trade fair in China
As an international equipment and manufacturing trade show in China, IMTE 2017 - The 13th China International Machine Tool Exhibition will take place on March 9-12, 2017 at Tianjin Meijiang Convention and Exhibition Center, China.
EXHIBITOR'S PROFILE:
Exhibits Range
Metal-cutting machine tools, EDM and laser processing machine tools, forging machinery, metal cutting and welding equipment, molds and sheet metal processing equipment, industrial robots, flexible manufacturing cell and manufacturing systems, CNC system, servo drives, computer application technology, network technology, automation technology and complete sets of equipment and various types of software manufacturing technology, testing instruments, measuring instruments, measuring tools, abrasives, superhard materials, coated abrasives, machine tool accessories, functional components, electrical machines, pneumatic components and devices, digital devices.
ORGANIZER'S PROFILE:
Name:
Tianjin Zhenwei Exhibition Co., Ltd
Address:
Zhenwei Mansion,Services outsourcing Industrial Park,The 6th Ave,TEDA,Tianjin,China
Tel:
+86-22-6622 4086/6622 4066
Fax:
+86-22-6622 4099
E-Mail:
zwzltj@zhenweiexpo.com
Official Website:
Click to Visit
Zhenwei Exhibition founded in 2000. It was evaluated as one of the top ten influential exhibition organizations of China In 2006. Zhen Wei Group was selected as one of the top ten exhibition companies in 2007. It was evaluated as an exhibition company having the most development potential in China in 2008. Zhenwei Exhibition is the Deputy-Chairman Enterprise of China Convention & Exhibition Society and has been a member of the Global Association of the Exhibition Industry (UFI).
In recent 10 years, Zhenwei has included five sole corporations, Guangdong ZhenWei Guozhan Exhibition Co.,Ltd., Beijing Zhenwei Exhibition Co.,Ltd., Tianjin Zhenwei Exhibition Co.,Ltd., Shaanxi Zhenwei International Exhibition Co.,Ltd. and Xinjiang Zhenwei Exhibition Co.,Ltd. We specialize in exhibition industry, communication industry and information industry and e-commerce.
Standing on clients' success and focusing on their needs, Beijing, Tianjin,Shanghai, Guangzhou, Shenzhen, Chengdu, Xi'an and Urumchi Zhenwei companies with professional service and quality operation management organize over twenty professional exhibitions every year in the fields of petroleum and chemical, coal mining electricity, metallurgy, energy conservation in construction, building templet, heat supplying, environmental protection, machinery, metal processing, industrial automation, battery & power, agriculture, fabric & clothing etc.
"Profession, commitment, innovation and service" are our working philosophy. Zhenwei Exhibition guided by the principle of international development has been committing to cultivate brand events. We hope to fuel regional economic growth through exhibition industry development impelled by our brand shows.
Zhenwei Exhibition cultivates to be a specialized well-known brand, has finished its strategic arrangement in the whole nation's exhibition market and will concentrate in Asian exhibition cities, including Beijing,Tianjin, Shanghai, Guangzhou, Shenzhen, Singapore, and HK etc, aims to establish a first-class exhibition brand in Asia, by meeting global economic development trend and developing in the professional, branding and international way.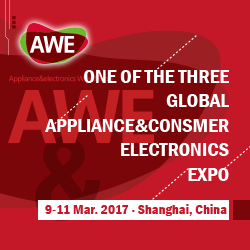 China Trade Show Calendar
Subscribe NEWSLETTER
Subscribe to our free e-newsletter and stay in touch with China exhibition, China trade shows, China expos and China business events.