HOME

China Trade Shows Calendar

Breakbulk China 2017 - Breakbulk China Transportation Conferences & Exhibitions 2017
Breakbulk China 2017 - Breakbulk China Transportation Conferences & Exhibitions 2017
EVENT'S PROFILE:
Breakbulk China 2017
Breakbulk China Transportation Conferences & Exhibitions 2017
In order to meet the needs of traditional breakbulk and project cargo logisticians, Breakbulk China 2017 - Breakbulk China Transportation Conferences & Exhibitions 2017 will be staged during March 13-16, 2017 at Shanghai World Expo Exhibition & Convention Center, China.
Breakbulk China Transportation Conferences & Exhibitions (Breakbulk China) enables an unparalleled opportunity to connect with shippers and international freight forwarders who are logistics and transportation decision makers, along with over 160 exhibitors and sponsors that provide specialized services.
ORGANIZER'S PROFILE:
Name:
UBM plc
Address:
Ludgate House 245 Blackfriars Road London SE1 9UY United Kingdom
Tel:
+44-20 7921 5000
E-Mail:
communications@ubm.com
Official Website:
Click to Visit
UBM plc is a leading global business media company. We inform markets and bring the world's buyers and sellers together at events, online, in print and provide them with the information they need to do business successfully. \
We focus on serving professional commercial communities, from doctors to game developers, from journalists to jewellery traders, from farmers to pharmacists around the world. Our 6,000 staff in more than 30 countries are organised into specialist teams that serve these communities, helping them to do business and their markets to work effectively and efficiently.
Here you will find the main contacts at UBM. If you're looking for contacts at any of UBM's businesses, please go to the respective business's website. You can find the website address for UBM's businesses in the Our Businesses section.
Corporate Head Office (UK):
UBM plc
Ludgate House,
245 Blackfriars Road,
London,
SE1 9UY,
United Kingdom
Switchboard: +44 (0)20 7921 5000
Corporate Head Office (Ireland):
51 – 54 Pearse Street,
Dublin 2,
Ireland
Corporate Head Office (USA):
United Business Media, LLC
240 West 35th Street,
New York,
NY 10001,
USA
Ogier House,
The Esplanade,
St Helier,
Jersey,
JE4 9WG
Place of registration: Jersey
Registered Number: 100460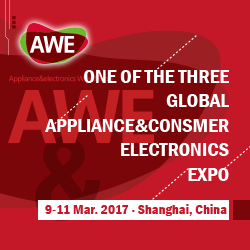 China Trade Show Calendar
Subscribe NEWSLETTER
Subscribe to our free e-newsletter and stay in touch with China exhibition, China trade shows, China expos and China business events.