HOME

China Trade Shows Calendar

CTF 2017 - The 14th China International Tire and Wheel (Qingdao) Fair
CTF 2017 - The 14th China International Tire and Wheel (Qingdao) Fair
VENUE:

Qingdao International Convention Center (QICC)
Location & Details of Qingdao International Convention Center (QICC)

VENUE ADDRESS:

High-Tech Zone, 9 MiaoLing Road, Laoshan District Old Stone Man Beach Area (west of WuShan), Qingdao, Shandong Province. P.R. China Zip code: 266061

ORGANIZER:

Jinnoc Exhibition Co., Ltd.


Official Website:

Click to Visit


E-Mail:

info@jinnoc.com


Tel:

+86-532-5555 2901

Fax:

+86-532-5555 2903

CITY:

Qingdao

INDUSTRY:

Automotive & Auto Parts

Tire

DATE:

2017/04/09 - 2017/04/11
EVENT'S PROFILE:
CTF 2016
The 13th China International Tire and Wheel (Qingdao) Fair
Organized by Jinnoc Exhibition Co., Ltd., CTF 2017 - the 14th China International Tire and Wheel (Qingdao) Fair, acting as a prestigious international platform for information exchange, market development, & entrepreneurial communication in rubber and tire industry in Asia-Pacific area, will be staged at Qingdao International Convention Center (QICC) from April 9 to April 11, 2017, together with RTF 2017 - The 14th China Qingdao International Rubber Technology Fair.
CTF 2017 - The 14th China International Tire and Wheel (Qingdao) Fair focuses on the development of tire & rubber industries in China. Established in 2004, CTF has been devoting itself in exhibiting the rubber processing equipment, finished tire products and the tire related products - tire accessories & wheels. The abundant product series make CTF become one of the most successful trade fair in global tire industry chain. CTF gathers buyers and suppliers from home and abroad under one roof.
VISITOR'S PROFILE:
RTF and CTF welcome over 10,000 high profile executives from the rubber and tire sector -

1. Manufacturers of tires
2. Manufacturers of Rubber industrial machinery
3. CEOs, Engineers, Technocrats and scientists
4. Marketing Chiefs, Professionals and consultants
5. Policy makers and international commercial corps
6. Head- R&D, Regulatory affairs & Quality Managers
7. Industry Associations and Trade Delegations
8. Consultants, Contract Research
9. Trade Delegates Organizations, Contract Manufacturers
10. Auto Professionals
EXHIBITOR'S PROFILE:
Exhibition Profile

Tires, Casings, Tubes
Wheels / Rims - Steel and light metal rims for automobiles, commercial, earthwork machines and agricultural vehicles; wheel covers, etc.
Natural rubber, raw materials, manufacturing equipment
Trade Associations, press, publishers, Institutions
Other related services and products - Logistics, certification, insurance, financial service, etc
ORGANIZER'S PROFILE:
Name:
Jinnoc Exhibition Co., Ltd.
Address:
902, Fulin Building, 87, South Fuzhou Road, Qingdao, 266071 PRC
Tel:
+86-532-5555 2901/2902
Fax:
+86-532-5555 2903
E-Mail:
info@jinnoc.com
Official Website:
Click to Visit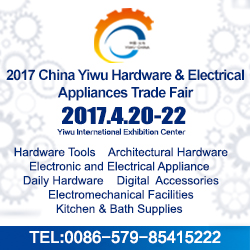 China Trade Show Calendar
Subscribe NEWSLETTER
Subscribe to our free e-newsletter and stay in touch with China exhibition, China trade shows, China expos and China business events.