HOME

China Trade Shows Calendar

R&OC 2017 - Rehacare & Orthopedic China 2017
R&OC 2017 - Rehacare & Orthopedic China 2017
VENUE:

Poly World Trade Expo Center
Location & Details of Poly World Trade Expo Center

VENUE ADDRESS:

No.1000, Xingang Rd (E), Haizhu District, Guangzhou

ORGANIZER:

Guangzhou Golden Luster Exhibition Co., Ltd.


Official Website:

Click to Visit


Contact:

Maggie Li

E-Mail:

maggie@cantonrehacare.com


Tel:

+86-138-2643 3706; +86-6622 4913

Fax:

+86-20-8667 9066

CITY:

Guangzhou

INDUSTRY:

Health & Medicine

Disability and Rehabilitation

DATE:

2017/03/31 - 2017/04/02
EVENT'S PROFILE:
R&OC 2017
Rehacare & Orthopedic China 2017
R&OC 2017 - Rehacare & Orthopedic China 2017 will be held fom March 31 to April 2, 2017 at Poly World Trade Expo Center, Guangzhou.
Since its foundation, Rehacare & Orthopedic China (R&OC) had become the largest and most effective import and export trade show of rehabilitation equipmebnts, assistive products and prosthetics & orthotics in China.
Aims to feature the latest platform for the development of China's rehabilitation industry and introduces the world's latest technologies and products to the China's market, last year, R&OC 2016 covered 35,000 square meters include exhibition and the forum with 600 stands, attracted 250 exhibitors and 25,000 visitors join to the show.
VISITOR'S PROFILE:
Who You Will Meet at R&OC 2017
Visitors by profession: Social Welfare, Clinical Medicine, Medical Education, Manufacturers, International trading companies, domestic Wholesalers, distributors, retailers, agents, clinic and training institutes, associations, scientific research organizations, design services, publishers and medias, testing agency and certification authority.

Visitors by Position: Government officials, international organizations officials, welfare agency officials, scientific and educational institutions leaders, associations principals, directors of the rehabilitation centers, president of the hospitals, clinical department directors, chief physicians, clinicians, prosthetics, Orthopedists , PT/OT/ST/EPT therapists, head nurses and nurse, medical educators, research scholars, teachers in special education schools, rehabilitation fitness coaches, manufacturers, distributors, Wholesalers, retailers, agents, service providers, international traders, investment managers , NGO members, medical students, nursing staff, people with disabilities and their families.
EXHIBITOR'S PROFILE:
Exhibits Scope
Ø Physical training, physiotherapy, occupational therapy, speech therapy, rehabilitation equipment, facilities and furnishings.
Ø Daily living aids and assistive products
Ø Barrier-free living
Ø Mobility and walking Aids
Ø Prosthetics & orthodontics, pedaetric services
Ø Aids for children
Ø Household, personal care and hygiene
Ø Associations, institutions, organizations and medias
ORGANIZER'S PROFILE:
Name:
Guangzhou Golden Luster Exhibition Co., Ltd.
Address:
Room 406, Tower B, Poly World Trade Centre, No.1000 Xin Gang Dong Road, Haizhu District, Guangzhou, China
Tel:
+86-20-8667 4042
Fax:
+86-20-8667 9066
E-Mail:
info@cantonrehacare.com
Official Website:
Click to Visit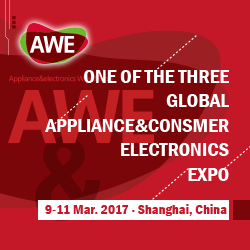 China Trade Show Calendar
Subscribe NEWSLETTER
Subscribe to our free e-newsletter and stay in touch with China exhibition, China trade shows, China expos and China business events.