HOME

China Trade Shows Calendar

FA 2017 - Fashion Access 2017 (March)
FA 2017 - Fashion Access 2017 (March)
EVENT'S PROFILE:
FA 2017
Fashion Access 2017 (March)
About the trade fair in China
FA 2017 - Fashion Access 2017 (March) will be staged during March 29-31, 2017 at Hong Kong Convention & Exhibition Centre (HKCEC). The organizer is APLF Ltd.
VISITOR'S PROFILE:
Who Visits Fashion Access?
• Agents of branded products
• Brand owners
• Buying Offices
• Chain Stores
• Designers
• Distributors
• Department Stores
• Exporters
• E-tailers
• Importers
• Independent Wholesalers
EXHIBITOR'S PROFILE:
Exhibits Scope
Bags
Footwear
Small Leathergoods & Fashion Accessories
Leather Garments & Outwear
Travel & Lifestyle Products
ORGANIZER'S PROFILE:
Name:
APLF Ltd
Address:
17/F China Resources Building 26/ Harbour Road, Wanchai, Hong Kong
Tel:
852 2827 6211
Fax:
852 3749 7346
E-Mail:
info@aplf.com;sales@aplf.com
Official Website:
Click to Visit
APLF Ltd
We bring businesses together: an opportunity to meet and greet face to face. We bring them from all parts of the world so that they might find fresh partners, discover new customers or suppliers and keep ahead of industry developments.
We organise a number of trade exhibitions which focus on fashion and lifestyle: sectors that are constantly in flux, so visitors and exhibitors alike need always to be fully aware both of the changes around them and those forecast for coming seasons.
APLF's inaugural event, held in year 1984, was then known as the Hong Kong Leather Fair. It was the city's first ever Mega-Fair. Today, APLF has expanded its scope, currently organising six premium events in Hong Kong, China and India and covering a wide range of industry sectors.
Hong Kong is the ideal hub from which to build Asia-wide coverage and, of course, as China and India develop ever more momentum within the global economy our exhibitions are well positioned to introduce our customers to this fast expanding market region.
At this moment the potential of the China market is being explored by countless businesses world-wide. The All China Leather Exhibition (ACLE) and the China International Footwear Fair (CIFF) & Moda Shanghai, have run concurrently in Shanghai since 1998. They are widely accepted as the premium international trade events for these two burgeoning sectors and are organised in conjunction with China's only officially recognised sector trade organisation, the China Leather Industry Association (CLIA).
APLF's scope of events captures the ever-shifting nature of the fashion and lifestyle industry. Our Material's Manufacturing & Technology (MM&T) exhibition is well established as the premier event for fabrics & components including the premium and always fashionable fabric – leather.
With Fashion Access we have entered fully into the fashion arena, showing bags, footwear, leather goods, travelware and many lifestyle accessories.
Visit our Hong Kong exhibitions and you will find guides to help you forecast materials, designs and colours for up-coming seasonal ranges, complete with seminars and forums, special awards for outstanding innovation and, something we have long been keen to promote more actively – Sustainable Development.
It's not just conventional trade exhibitions that we offer. Prime Source Forum (PSF), inaugurated in 2006, offers a haven for top executives representing leading companies throughout the international garment and fashion industries to come together in a neutral, non-competitive environment to discuss issues of common interest and concerns.
A new event was launched in India in 2009 - Footwear Materials, Manufacturing & Technology (fMM&T). It was a great success: allowing buyers and sellers an unique opportunity to meet and greet, in person.
This is what we do.
Contact us:
Visitor Contact:
info@aplf.com
Exhbitor Contact:
sales@aplf.com
Media Contact:
vanessa.yu@ubm.com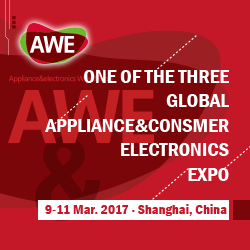 China Trade Show Calendar
Subscribe NEWSLETTER
Subscribe to our free e-newsletter and stay in touch with China exhibition, China trade shows, China expos and China business events.