HOME

China Trade Shows Calendar

LGGB China 2017 - The 9th China Landscape, Garden, Greening & Better Living Fair 2017
LGGB China 2017 - The 9th China Landscape, Garden, Greening & Better Living Fair 2017
EVENT'S PROFILE:
LGGB China 2017
The 9th China Landscape, Garden, Greening & Better Living Fair 2017
As China's largest and most influential trade show in Gardening field, LGGB China 2017 - The 9th China Landscape, Garden, Greening & Better Living Fair 2017 is to be held during March 13-15, 2017 at Guangzhou International Sourcing Centre (ISC), China.
During China Landscape, Garden, Greening & Better Living Fair (LGGB China), exhibitors not only showcase their new arrivals & technologies, but also show distinct company culture. It featured a wide breadth of products, including garden tools, irrigation equipment, related accessories, etc. For instance, Stihl demonstrated its featured products (chain saw, brush cutter, blower, etc), and Husqvarna AB showcased its new brush cutter, chain saw and other products.
VISITOR'S PROFILE:
Visitors mainly included: dealers, agents, company leaders, flowers & seedling growers, international buyers, competent departments and more
ORGANIZER'S PROFILE:
Name:
Guangzhou Grandeur Exhibition Services Co., Ltd.
Address:
Room 2303-2305,the 4th Tower, Dong Jun Plaza, No.836 of Dong Feng Dong Road, Yuexiu District,Guangzhou, China (510080)
Tel:
+86-20-2331 8547 / 2831 4758
Fax:
+86-20-8257 9220
E-Mail:
gzhw@grandeurhk.com;grand1@grahw.com
Official Website:
Click to Visit
GRANDEUR EXHIBITION dedicates itself in providing and promoting Trade and Consumer Events, Global Summits, Professional Trainings, Business-to-Business Intelligence Publications, Strategic Business Conferences and On-line Events. GRANDEUR EXHIBITION is cooperated with over 850 associations, media, exhibition organizers and business company. Every year we provide services to 56 events in 8 countries, bringing together about 1 million active event participants worldwide. With over 300 employees in 8 offices around the globe we serve 26 industries worldwide. GRANDEUR EXHIBITION is not just about organizing events. Our role is that of a relationship broker - identifying, targeting, attracting and matching the needs of buyers and suppliers. We aim to maximize business and networking opportunities through associated conferences, features, events and sponsorship opportunities.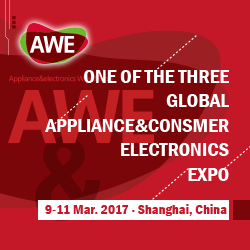 China Trade Show Calendar
Subscribe NEWSLETTER
Subscribe to our free e-newsletter and stay in touch with China exhibition, China trade shows, China expos and China business events.