HOME

China Trade Shows Calendar

GMF 2017 - The 9th Guangzhou International Garden Machinery Fair 2017
GMF 2017 - The 9th Guangzhou International Garden Machinery Fair 2017
EVENT'S PROFILE:
GMF 2017
The 9th Guangzhou International Garden Machinery Fair 2017
GMF 2017 - The 9th Guangzhou International Garden Machinery Fair 2017 is a specialized trade show for Garden Tools and Equipment, which will take place on March 13-15, 2017 at Guangzhou International Sourcing Centre (ISC), China.
During last version, GMF 2016 covered the total area of 10,000 square meters, gathering nearly 150 established companies attended and displayed their latest products and technology, such as STIHL, Husqvarna,Honda, Echo,Green Friend, O-JENAS, Sunsong, Huasheng Zhongtian, Jiangsu Dongli Power Machinery Manufacture Co.,Ltd., and so on.
EXHIBITOR'S PROFILE:
Products Scope
Planting, Municipal Machinery: rotocultivator, cultivator, tiller, ploughing machine, ground auger, etc.
Pruning, Spraying Equipment: lawn mower, motor, water pump, sprayer, brush cutter, hedge trimmer, chain saw, mist duster, water pump, power saw, high-branch saw, blower, cultivator, earth auger, keypunch, high-pressure pump.
Irrigation Equipment: sprinkle-nozzle, solenoid valve, controller, agricultural microjet, lawn-use watering equipment, home-use equipment, agriculture-use watering equipment, junction, leather hose.
Gardening Hand Tools: craft scissor, pruning shear, hedge shear, hand saw, water pipe.
Greenhouses & plastic shelter equipment: planted tank, water supply system, temperature control system, air ejector fan, heater fan, temperature sensor, temperature-system control box.
Horticulture and garden application products: flowerpots, containers, thin film, peat soil, etc.
ORGANIZER'S PROFILE:
Name:
Guangzhou Grandeur Exhibition Services Co., Ltd.
Address:
Room 2303-2305,the 4th Tower, Dong Jun Plaza, No.836 of Dong Feng Dong Road, Yuexiu District,Guangzhou, China (510080)
Tel:
+86-20-2331 8547 / 2831 4758
Fax:
+86-20-8257 9220
E-Mail:
gzhw@grandeurhk.com;grand1@grahw.com
Official Website:
Click to Visit
GRANDEUR EXHIBITION dedicates itself in providing and promoting Trade and Consumer Events, Global Summits, Professional Trainings, Business-to-Business Intelligence Publications, Strategic Business Conferences and On-line Events. GRANDEUR EXHIBITION is cooperated with over 850 associations, media, exhibition organizers and business company. Every year we provide services to 56 events in 8 countries, bringing together about 1 million active event participants worldwide. With over 300 employees in 8 offices around the globe we serve 26 industries worldwide. GRANDEUR EXHIBITION is not just about organizing events. Our role is that of a relationship broker - identifying, targeting, attracting and matching the needs of buyers and suppliers. We aim to maximize business and networking opportunities through associated conferences, features, events and sponsorship opportunities.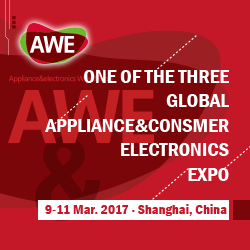 China Trade Show Calendar
Subscribe NEWSLETTER
Subscribe to our free e-newsletter and stay in touch with China exhibition, China trade shows, China expos and China business events.