HOME

China Trade Shows Calendar

Asia Pacific Rail 2017
Asia Pacific Rail 2017
EVENT'S PROFILE:
Asia Pacific Rail 2017
Asia Pacific Rail 2017 will be a key gathering of rail authorities and operators in Asia Pacific and the region, which will take place during March 21-22, 2017 at Hong Kong Convention & Exhibition Centre (HKCEC).
Asia Pacific Rail 2017 will be a highly cost and time efficient platform to generate new leads and reinforce leadership position in the market. During the two days conference, more than 800 decision makers join in, including the key stakeholders across mainline, metro, freight and more, providing attendees with the perfect platform to connect and engage with their key prospects.
Asia Pacific Rail 2017 is the perfect place for companies wishing to:
• Gain exclusive access to decision makers in the industry
• Meet industry leaders, understand their needs and develop business relationships
• Expand to a new market that is difficult to break into
• Showcase leading solutions to prospective customers
• Raise awareness of your solutions and track record amongst your prospective clients
• Launch new products, generate leads and make sales
Contact us
Yee Lim Tan
Assistance with conference registration or further information:
Tel: +65-6322 2701
Tel: +65-6271 2052
Email: yeelim.tan@terrapinn.com
Sophia Ku
General queries:
Tel: +65-6322 2720
Tel: +65-6271 8057
Email: sophia.ku@terrapinn.com
EXHIBITOR'S PROFILE:
Asia Pacific Rail 2017 will feature leading solution providers from:
• Air conditioning systems
• Bogies
• Cables & lines
• Communications & network solutions
• Consultancy
• Fire protection
• Flooring coverings
• Infotainment systems
• Interior design systems
• LCD systems
• Lighting systems
• Location & navigation systems
• Locomotives
• Maintenance
• Monitoring systems
• Platform screen doors
• Passenger services – information, fare collection, ticketing, data
• Power & electrification
• Sensors
• Signalling & train control
• Steel manufacturers
• Sound insulation materials
• Wheelset diagnostics systems
• Testing & certification
• Traction motors
• Safety & control
• Rail fastening equipment
• Rolling stocks
• System Integrators
• Track infrastructure
• Track Infrastructure
• Vibration & isolation
ORGANIZER'S PROFILE:
Name:
Terrapinn Pte Ltd (Singapore)
Address:
Terrapinn Pte Ltd 1 Harbourfront Place #18-01/06 Harbourfront Tower 1 Singapore 098633
Tel:
+65 6222 8550
Fax:
+65 6226 3264
E-Mail:
enquiry.sg@terrapinn.com
Official Website:
Click to Visit
Terrapinn Pte Limited
We're brainstorming your next big idea
Our purpose is to give our customers the relationships and big ideas to do different and better business. We've been doing it for more than 20 years.
We want you to come away from one of our events with eight big ideas and eight new key contacts. That's how we contribute to the business communities we serve.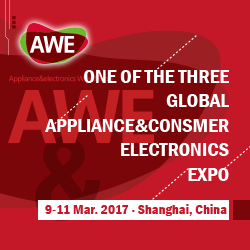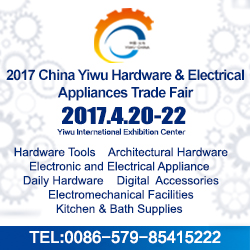 China Trade Show Calendar
Subscribe NEWSLETTER
Subscribe to our free e-newsletter and stay in touch with China exhibition, China trade shows, China expos and China business events.