HOME

China Trade Shows Calendar

China Med 2017 - The 29th International Medical Instruments & Equipment Exhibition
China Med 2017 - The 29th International Medical Instruments & Equipment Exhibition
VENUE:

China National Convention Center (CNCC)
Location & Details of China National Convention Center (CNCC)

VENUE ADDRESS:

No.7 Tianchen East Road, Chaoyang District, Beijing

ORGANIZER:

Messe Düsseldorf (Shanghai) Co., Ltd. (MDS)
China World Trade Center (CWTC)


Official Website:

Click to Visit


Contact:

Vicky Zhang

E-Mail:

zhangsizhe@cwtc.com


Tel:

+86-10-6535 8209

Fax:

+86-10-6505 3260

CITY:

Beijing

INDUSTRY:

Medical & Pharmaceutical

Health & Medicine

Hospital / Medical Equipments

DATE:

2017/03/24 - 2017/03/26
EVENT'S PROFILE:
China Med 2017
The 29th International Medical Instruments & Equipment Exhibition
As an important medical instruments and equipment industry trade show in China, China Med 2017 - The 29th International Medical Instruments & Equipment Exhibition will take place during March 24-26, 2017 at China National Convention Center (CNCC), Beijing.
After 28 years' development, China Med has become one of the most competitive exhibitions of the same kind. The exhibition scale of China Med expand year after year, during each version, China Med attracts thousands of research institutions, government departments, hospitals purchasing and management professionals of medical devices industry from home and abroad to visit.
Highlights
Famous Brands, Best Choice
China Med is a specialized, authoritative, and state-of-the-art event where well-known companies can show their latest medical instruments and equipment to the whole world.
Military Purchase, Huge Contracts
As the designated purchase exhibition for military medical instruments, China Med attracts equipment purchasing directors nationwide to bid onsite and deal on a large scale.
Military & Civil Buyers, Onsite Negotiation
Buyer delegations from military & civil hospitals with explicit demands will be particularly invited by the Organizer to communicate and negotiate with exhibitors during the event.
High-level Seminars, Effective Promotion
China Med is the only seminar supported by all PLA academic commissions and Chinese Medical Association. With the presence of all kinds of expert and professional in the field, and the active participation of exhibitors, the concurrent high-level seminars can ensure a swift promotion for new products and new technologies.
VISITOR'S PROFILE:
- Hospital
- Clinics
- Government, ministry
- Medical university
- Retailer
- Distributor
- Emergency center
- Medical center, Nursing, rehabilitation
- Science & research institute
- Manufacturer
- Wholesaler
- Importer & exporter
EXHIBITOR'S PROFILE:
Exhibits Scope
- Surgical Instruments and Injecting & Punctuating Instruments
- General Diagnostic Instruments
- Medical Electronic Instrument and Device
- Medical Optical Apparatus & Instrument and Endoscope Devices
- Medical Ultrasonic Instrument and Relevant Devices
- Medical Laser Instrument and Device
- Medical High-frequency(HF) Instrument and Device
- Physiotherapeutic Devices, Rehabilitation Equipment, and TCM Instruments
- Medical Magnetic Resonance Device
- Medical X-ray Device and Accessory Device and Parts
- Medical High-energy Radiation Device
- Medical Nuclide Device
- Protective Article and Device for Medical Rays
- Clinical Assay & Analysis Instrument, Medical Assay & Basis Device and Apparatus
- Medical Cold Therapy, Low Temperature/Cold Storage Device and Apparatus
- Extracorporeal Circulation and Blood Treatment Device
- Devices and Apparatuses for Operating Room, Emergency Room and Diagnosis Room
- Ward Nursing Device and Apparatus
- Stomatology Device and Apparatus and oral materials
- Ophthalmic Instruments
- E.N.T Equipment and Apparatus
- Gynecological Equipments and Apparatus
- Disinfecting & Sterilizing Device and Apparatus
- Medical consumables
- Intervention materials, Implantation Materials and Artificial Internal Organs
- Medical Software and IT System
- Medical Magzines & Service
- Others
ORGANIZER'S PROFILE:
Name:
Messe Düsseldorf (Shanghai) Co., Ltd. (MDS)
Address:
Units 308, Tower 1, German Centre for Industry and Trade Shanghai 88 Keyuan Road, Zhangjiang Hi-Tech Park, Pudong, Shanghai 201203
Tel:
+86-21-6169 8300
Fax:
+86-21-6169 8301
E-Mail:
shanghai@mdc.com.cn
Official Website:
Click to Visit
Messe Düsseldorf Group is ranked among the TOP 5 Trade Show organizers worldwide. Messe Düsseldorf (Shanghai) Co., Ltd., the subsi-
diary of Messe Düsseldorf GmbH, is committed to introducing Düsseldorf world's no. 1 trade fairs to China. Since being established, MDS has
successfully organized B2B trade fairs in Mainland China for the following industries: printing, packaging, wire & tube, plastics, renewable
energy, medical devices, safety& health, wine & spirits and caravanning.
Name:
China World Trade Center (CWTC)
Address:
N0.1 Jian Guo Men Wai Avenue Beijing 100004, China
Tel:
+86-10-6505 2288
Official Website:
Click to Visit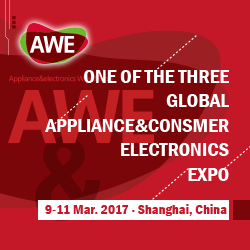 China Trade Show Calendar
Subscribe NEWSLETTER
Subscribe to our free e-newsletter and stay in touch with China exhibition, China trade shows, China expos and China business events.