HOME

China Trade Shows Calendar

CCE 2017 - China Clean Expo 2017
CCE 2017 - China Clean Expo 2017
EVENT'S PROFILE:
CCE 2017
China Clean Expo 2017
As one of the important cleaning industry trade show in Asia, CCE 2017 - China Clean Expo 2017 will be held during April 26-28, 2017 at Shanghai New International Expo Centre (SNIEC), China.
At present, HOTEL PLUS –TOTAL SOLUTION FOR COMMERCIAL PROPERTIES is a one-stop sourcing platform dedicated to providing integrated solutions for hotels, shopping malls, restaurants, office buildings, hospitals and other public commercial spaces. China Clean Expo (CCE), founded in 2002, after several years development, has become one of the largest meeting points of the Asian cleaning industry and the most valuable channel accessing to China's cleaning manufacturers, suppliers, distributors and buyers.
CCE covers a wide range of products from commercial cleaning, industry cleaning, public cleaning, municipal cleaning and personal and home care. Most leading cleaning brands such as Karcher, 3M , Nilfisk-Advance, Hako, Diversey, Comac, IPC, Columbus and Tennant. etc. chose CCE as one of their most important trading platform in China's cleaning industry.
Up to 2014, CCE was able to attract about 400 exhibitors from 30 countries as well as more than 20,000 professional buyers all over the world, which further consolidates CCE as the leading show of its kind in Asia and even worldwide.
What you can receive after visiting China Clean Expo (CCE)?
1. Expand local and global connections
2. Find multiple new buyers
3. Find multiple new suppliers
4. Discover new marketing channels
5. Discover diversity among similar products
6. Discover new technology, new products, and new companies
7. Understand regional business standard, rules, regulations, and channels
EXHIBITOR'S PROFILE:
Product Category
Cleaning Machines and Accessories
Aerial work platform Hot or cold high-pressure cleaning equipment
Battery Industrial and central vacuum system
Blinds cleaning equipment Pumps
Buffing and polishing machines Scarifying machines
Car maintenance equipment Scrubbing and suction machines
Carpet cleaning equipment Steam cleaning equipment
Carpet sweepers Stone restoration machine
Ceiling and wall cleaning equipment Sweeping machines
Dehumidifying equipment Tubes
Fa ade cleaning equipment Ultrasonic cleaning equipment
Foam and spray equipment Wet and dry vacuum cleaner
Hand drier Window cleaning equipment
Cleaning Chemicals and Disinfectant
Bactericides Hand-washing liquid
Carpet maintenance chemicals Kitchen cleaning chemicals
De-scalers and degreasers Pest control chemicals
Detergents Polisher and strippers
Disinfecatants and sanitizers Sterilizing cabinet
Disinfection and sanitation chemical Sterilizing machine
Floor cleaning agents
Water Purifiers
Drinking fountain Water clarifier
Drinking machine Water conditioner
Drinking water dispenser Water fountain
POE (Point of entry) Water softener
POU (Point of use)
Laundry
Acid dyes Laundry detergent
Chemical analysis equipment Laundry leasing service
Chemical handling equipment Laundry machine accessories
Cleaning detergents Laundry plant design and construction
Cleaning scrubbers Laundry stain remover
Direct dyes Laundry systems
Dry cleaning chemical Laundry training service
Dry cleaning equipment Spot remover
Dyeing chemical Washing powder
Ink removers Washing soap
Ironing and packing Wet washing machine
Indoor Environment Purifiers
Air freshers IAQ testing
Centroal air purification cleaner Indoor air purification cleaner
Disinfectant Photocatalyst
Wash Room and Toilet Cleaning
Disposable paper Toilet cleaning technology
Foams Toilet maintenance agents
Hygiene testing Toilet paper and tissue
Public toilet machines Toilet seat covers
Sanitary cleaning products Towels paper and textile
Sanitary towel disposal Wipes and bags
Toilet cleaners and chemicals
Waste Disposal
Bags and carts and containers Medical and infectious waste handling equipment
Balers and compactors Other size reduction equipment
Cart and container lifting Recycling design
Collection transportation equipment Transfer station
Composting equipment Trucking and transportation services
Dumping systems and parts Used and refurbished equipment
Grinders and shredders Vehicle components
Hazardous waste managementt Wast disposal equipment leasing
Landfills equipment and design services
Cleaning Related Services
Cleaning contractors Industrial cleaning services providersectors
Facility management agents Laundry operators
Housekeeping agents Pest control agents
ORGANIZER'S PROFILE:
Name:
Shanghai UBM Sinoexpo International Exhibition Co., Ltd
Address:
7&8/F, Xian Dai Mansion, 218 Xiang Yang Road (S) Shanghai 200031, P.R. China
Tel:
+ 86-21-6437 1178
Fax:
+ 86-21-6437 0982
E-Mail:
info@ubmsinoexpo.com
Official Website:
Click to Visit
Shanghai UBM Sinoexpo International Exhibition Co., Ltd. (UBM Sinoexpo) is a professional joint venture exhibition enterprise between Shanghai Sinoexpo International Exhibition Ltd. (established in 1992) and UBM China Ltd., the arm of UBM Asia that is responsible for the group's mainland China business.
UBM Sinoexpo states "Be the Best" as its corporate value and mission. With a group of talented international professionals who either have expertise in the industry rules and regulations or are familiar with event operations, UBM Sinoexpo organises international exhibitions and conferences through our global network with government bodies, trade associations and organisations, media companies and partners.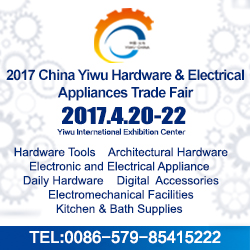 China Trade Show Calendar
Subscribe NEWSLETTER
Subscribe to our free e-newsletter and stay in touch with China exhibition, China trade shows, China expos and China business events.