HOME

China Trade Shows Calendar

CM 2017 - China Maritime Beijing 2017
CM 2017 - China Maritime Beijing 2017
EVENT'S PROFILE:
CM 2017
China Maritime Beijing 2017
Organized by Beijing Zhenwei Exhibition Co., Ltd., CM 2017 - China Maritime Beijing 2017 will take place on March 20-22, 2017 at New China International Exhibition Center (NCIEC), Beijing.
It is predicted that, in the next five years, the international market demand for offshore engineering equipment will reach 60 to 75 billion USD. China has formulated offshore engineering industry as one of th seven strategic emerging industries ad is expected to invest 250 to 300 billion RMB into the industry during the 13th Five Year Plan period.
As an international offshore engineering technology and equipment exhibition in China, last year, China Maritime Beijing 2016 (CM 2016) attracted more than 2,000 exhibitors, 80,000 professional visitors and around 1,000 media from 65 countries and regions around the world, achieving an exhibition floor space of above 100,000 square meters.
Why CM?
1, To follow the global trend of shifting from land to ocean.
2, To benefit from China's Marine Economy Development Strategy during the 12th Five Year Plan.
3, To make the most of the international competitiveness and influence of the host city of Beijing, the political, economic and cultural center of China where the critical'engine'for world's economic reviving is.
4, To show at CM-the top international maritime event that widely covers marine industry by jointing with ciooe and containing the concurrent exhibitions of CIPHE and CISSE.
5, To kill two birds with one stone by only attending CM but being able to meet with professional visitors and other exhibitors from both oil and marine industry.
6, To share the great achievement by exhibiting together with the international giants in maritime industry and being visited and inquired by some 50,000 professional visitors.
7, To enjoy the very well-organized arrangement and the excellent service to be provided by the top exhibition company in China-Zhenwei Exhibition Group.
EXHIBITOR'S PROFILE:
Exhibits Scope
■ Classification Society ■ Platform communication equipment ■ Marine equipment research and design ■ Platform explosion-proof electrical ■ Offshore oil and gas drilling platform ■ Platform air conditioning and ventilation ■ Floating production system ■ Pipes and valves ■ Platform module ■ Alarm monitoring ■ Oil and gas storage facility ■ Instruments and meters ■ Platform supply ship ■ Life saving and fire fighting ■ Three use a working boat ■ Underwater wellhead device ■ Diving support vessel ■ Platform steel structure construction ■ Semi submersible vehicle ■ Platform steel plate and pipe ■ LNG/LPG/LEG ship ■ Platform pre processing ■ Multi function ship ■ Corrosion protection and coating ■ Hoisting and laying barge ■ Cutting equipment ■ Ocean ship ■ Welding equipment ■ Salvage vessel ■ Special welding ■ Dredging ship ■ Nondestructive testing ■ Offshore wind power equipment installation vessel ■ Platform and ship cleaning ■ Official ship ■ Laboratory equipment ■ Underwater engineering ■ Offshore oil field service ■ Platform power equipment ■ Platform transport equipment ■ Platform auxiliary boiler ■ Water treatment technology and equipment ■ Platform information transmission equipment ■ The offshore construction ■ Platform electrical equipment ■ Technology and equipment of combustible ice exploration and mining ■ Platform electric control ■ Technology and equipment for the development of marine renewable energy and chemical resources ■ Flat wire and cable ■ Port and terminal technology and equipment ■ Platform lift system ■ Shipping service ■ Platform mooring system ■ Marine and marine Publishing ■ Platform lifting equipment ■ Marine environment and safety
ORGANIZER'S PROFILE:
Name:
Beijing Zhenwei Exhibition Co., Ltd.
Address:
8F, Tower E(6), KaiXuanCheng, 170 BeiYuan Road, ChaoYang District, Beijing, 100101, China
Tel:
+86-10-5823 6586 / 6569
Fax:
+86-10-5823 6567
E-Mail:
lwj@zhenweiexpo.com; zxs@zhenweiexpo.com
Official Website:
Click to Visit
Zhenwei Exhibition is one of the earliest Chinese member of Union des Foires Internationales(UFI), Zhenwei organizes more than 30 international exhibitions each year, all of the exhibitions are the leadings, Zhenwei is one of the top 10 exhibition companies in China.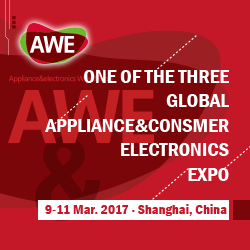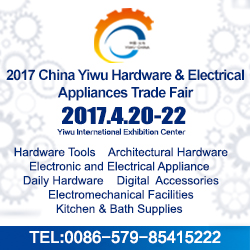 China Trade Show Calendar
Subscribe NEWSLETTER
Subscribe to our free e-newsletter and stay in touch with China exhibition, China trade shows, China expos and China business events.