HOME

China Trade Shows Calendar

China Maritime 2017 - The 7th International Offshore Engineering Technology & Equipment Exhibition 2017
China Maritime 2017 - The 7th International Offshore Engineering Technology & Equipment Exhibition 2017
EVENT'S PROFILE:
China Maritime 2017
The 7th International
Offshore Engineering Technology & Equipment Exhibition 2017
China Maritime 2017 - The 7th International Offshore Engineering Technology & Equipment Exhibition 2017 will be held during March 20-22, 2017 at New China International Exhibition Center (NCIEC), Beijing.
Aims to provide a highly efficient platform for showcasing the latest technologies and products in offshore engineering industry of China, The 7th International Offshore Engineering Technology & Equipment Exhibition 2017 (CM 2017) will continue to bring attendees into China's offshore engineering industry. It's expected that CM 2017 will cover the total exhibition area of 100,000 sqm and attract 80,000 visitors join to the show.
During last version, CM 2016 attracted more than 2,000 exhibitors, 80,000 professional visitors and about 1,000 media from 65 countries and regions around the world, achieving an exhibition floor space of above 100,000 square meters.
Opening Hours:
March 20, 2017 09:00 - 16:30
March 21, 2017 09:00 - 16:30
March 22, 2017 09:00 - 14:00
EXHIBITOR'S PROFILE:
Exhibits Scope
■ Classification Society ■ Platform communication equipment ■ Marine equipment research and design ■ Platform explosion-proof electrical ■ Offshore oil and gas drilling platform ■ Platform air conditioning and ventilation ■ Floating production system ■ Pipes and valves ■ Platform module ■ Alarm monitoring ■ Oil and gas storage facility ■ Instruments and meters ■ Platform supply ship ■ Life saving and fire fighting ■ Three use a working boat ■ Underwater wellhead device ■ Diving support vessel ■ Platform steel structure construction ■ Semi submersible vehicle ■ Platform steel plate and pipe ■ LNG/LPG/LEG ship ■ Platform pre processing ■ Multi function ship ■ Corrosion protection and coating ■ Hoisting and laying barge ■ Cutting equipment ■ Ocean ship ■ Welding equipment ■ Salvage vessel ■ Special welding ■ Dredging ship ■ Nondestructive testing ■ Offshore wind power equipment installation vessel ■ Platform and ship cleaning ■ Official ship ■ Laboratory equipment ■ Underwater engineering ■ Offshore oil field service ■ Platform power equipment ■ Platform transport equipment ■ Platform auxiliary boiler ■ Water treatment technology and equipment ■ Platform information transmission equipment ■ The offshore construction ■ Platform electrical equipment ■ Technology and equipment of combustible ice exploration and mining ■ Platform electric control ■ Technology and equipment for the development of marine renewable energy and chemical resources ■ Flat wire and cable ■ Port and terminal technology and equipment ■ Platform lift system ■ Shipping service ■ Platform mooring system ■ Marine and marine Publishing ■ Platform lifting equipment ■ Marine environment and safety
ORGANIZER'S PROFILE:
Name:
Beijing Zhenwei Exhibition Co., Ltd.
Address:
8F, Tower E(6), KaiXuanCheng, 170 BeiYuan Road, ChaoYang District, Beijing, 100101, China
Tel:
+86-10-5823 6586 / 6569
Fax:
+86-10-5823 6567
E-Mail:
lwj@zhenweiexpo.com; zxs@zhenweiexpo.com
Official Website:
Click to Visit
Zhenwei Exhibition is one of the earliest Chinese member of Union des Foires Internationales(UFI), Zhenwei organizes more than 30 international exhibitions each year, all of the exhibitions are the leadings, Zhenwei is one of the top 10 exhibition companies in China.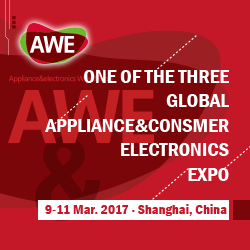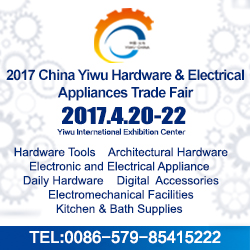 China Trade Show Calendar
Subscribe NEWSLETTER
Subscribe to our free e-newsletter and stay in touch with China exhibition, China trade shows, China expos and China business events.