HOME

China Trade Shows Calendar

FLOWEXPO 2017 - The 20th International Trade Fair for Valves, Pipe Fittings, & Water Treatment Systems 2017
FLOWEXPO 2017 - The 20th International Trade Fair for Valves, Pipe Fittings, & Water Treatment Systems 2017
EVENT'S PROFILE:
FLOWEXPO 2017
The 20th International Trade Fair for
Valves, Pipe Fittings, & Water Treatment Systems 2017
FLOWEXPO 2017 - The 20th International Trade Fair for Valves, Pipe Fittings, & Water Treatment Systems 2017 is to be staged on May 19-21, 2017 at China Import and Export Fair Pazhou Complex, Guangzhou.
FLOWEXPO is an ideal trade platform providing attendees with good favor in exploiting market and seeking commerce opportunity! FLOWEXPO 2017 is expected to cover the exhibition area of 15,000 square meters with over 300 exhibitors, attracting 10,000 visitors, including about 8% of overseas visitors from more than 40 countries and regions attend to the show.
FLOWEXPO 2017 will invite audiences from all kinds of trades such as petrol and chemistry, petrol-making, energy resources, electric power, pulping, paper-making, pharmacy, foodstuff, drinks, beer, light-industry, construct material, mining, metallurgy, water-supplying, steam-supplying, heat-supplying, environment-protecting, water-handling, industry equipment installing project, the long pipeline of petrol and natural gas project, architecture, water-supplying and draining, air condition, fire-fighting, gas-installed project and so on. The audience and exhibitors will come from more than 30 countries and areas such as America, Germany, French, Italy, Australia, Canada, Japan, Denmark, Spanish, Norway, Korea, Singapore,ect.
At the same time, the sponsoring institutions, together with Chinese concerned departments and guild, will organize some famous experts from home to abroad to have technology lectures, and invited design institutions, project corporations, installing companies, imports and exports companies, business institutions, associations and academies to visit, make purchase and communicate.
VISITOR'S PROFILE:
Invited Visitors
FLOWEXPO 2017 will sent out the invitations to over 2,000,000 target audiences. Purchasers, professional buyers and industry insiders from more than 40 countries will be present at the exhibition, to help the Chinese and foreign valve enterprises to promote brands, exchange technology, expand the market, establish sales channels and find partners.
1.Trader, Importer and Exporter
We will invite purchasers, buyers, and import & export companies from more than 40 countries and regions, such as the United States, Germany, France, Britain, Italy, Australia, Canada, Japan, Denmark, Spain, Norway, Korea, Singapore, India, Pakistan, Iran, Kuwait, Iraq, Vietnam and Mainland, China, Hong Kong, and Taiwan, to the fair.
2. OEM / ODM / OBM
We will invite the global valve manufactures (OEM/OBM/ODM) and brand valve suppliers to the fair, to promote the internal cooperation of the industry.
3. Distribution Agent
We will invite the domestic and foreign valve purchasers, traders, suppliers, dealers, agents, wholesalers, distributors, importers, and exports to the fair, to promote the establishment of the sales channels.
4. Users
We will invite the valve users to meet in the fair, including users of energy, electricity, metallurgy, petrochemical, chemical, pharmaceutical, food and beverage, environmental protection, water treatment, construction, heating, ventilation, central air conditioning, fire protection, water supply and drainage, fuel gas, municipal services, water supply, gas supply, heat supply, pollution discharge, flood control, irrigation, pipeline, and installation, etc.
EXHIBITOR'S PROFILE:
Valves
(1)gate valve
double disc parallel seat
split wedge
flexible solid wedge
solid wedge
plug gate valve
through conduit gate valve
(2) globe valve
globe type disc
plug type disc
swivel disc
(3) throttle valve
needle valve
(4) angle valve
(5) Y-valve (Y-body globe valve)
(6) ball valve
3-way ball valve
trunnion mounted
fire safe type
floating ball type
blowout proof stem
(7) butterfly valve
wafer type
lug type
offset disc burerfly valve; eccentric butterfly valve
canted disc butterfly valve
link butterfly valve
(8) piston type valve
(9) plug valve
three-way plug valve
four-way plug valve
cock
sleeve cock
(10) diaphragm valve
rubber lined diaphragm valve
straight way diaphragm valve
weir diaphragm valve
(11) pinch valve
(12) check valve
lift check valve
swing check valve, flap check valve
ball check valve
spring ball check valve
dual plate wafer type check valve
non-slam cheek valve
foot valve
stop check valve; non-return valve
piston check valve
tilting disc check valve
butterfly check valve
(13) Other valve
safety valve (SV)
relief valve (RV)
safety relief valve
lever and weight type
pilot operated safety valve
twin type safety valve
flush-bottom tank valve
solenoid valve, solenoid operated valve
electrically operated valve, electric-motor operated valve
pneumatic operated valve
cryogenic service valve
steam trap
mechanical trap
open bucket trap, open top bucket trap
float trap
inverted bucket trap
loose float trap
thermostatic trap
metal expansion steam trap
liquid expansion steam trap
bimetallic expansion steam trap
balanced pressure thermostatic trap
thermodynamic trap
impulse steam trap
air vent valve (automatic air vent valve)
slab type sliding gate valve
lat valve
diverting valve, reversing valve
thermo expansion valve
self-closing gate valve
self-draining valve
line-blind valve
squeeze valve
breather valve
damper
pressure reducing valve, reducing valve
control valve
diaphragm operated control valve
actuator
back pressure regulating valve
differential pressure regulating valve
pressure ratio regulating valve
block valve; shut-off valve; stop valve
regulating valve
quick opening valve
quick closing valve
isolating valve
three way valve
jacketed valve
non-rotary valve
blowdown valve
drip valve
drain valve
vent valve
unloading valve
discharge valve
suction valve
multiport valve
sampling valve
hand-operated valve; manually operated valve
forged valve
cast valve
bibb; bib; faucet
bleed valve
by-pass valve
hose valve
mixing valve
vacuum breaker
flush valve
primary valve
root valve
header valve
emergency valve
Ball Valves
Block Valves
Bronze
Butterfly - High Performance
Butterfly - Resilient Seated
Butterfly - Temperature
Cast Steel
Check - Flex - Disc
Check - Inline
Check - Rubber
Check - Swing
Check - Wafer
Chokes
Condensate Traps
Control Valves - Globe
Control Valves - Other
Control Valves - Rotary
Cryogenic Valves
Damper
Delayed Coker Valves
Disposable Valves
Double Block and Bleed Valves
Earthquake Valves
Excess Flow Valves
Exotic Alloys
Fire-Safe
Floating Ball Valves
Forged Steel
Gate - AWWA
Gate - Bonneted
Gate - Expanding
Gate - Knife
Gate - Pressure Seal
Gate - Sluice
Gate - Thru Conduit
Gate - Wedge
Globe & Angle Valves
High Pressure Valves
Hydrants
Hydraulic Valves
Inflow/Overflow Valves
Instrument Valves
Lined Ball Valves
Metal Seated Valves
Mud Valves
Multi-Port Valves
Needle Valves
Nuclear Valves
Odor Control
Pinch Valves
Pipeline Valves
Plastic Valves
Plug - Lubricated
Plug - Nonlubricated
Pressure Relief/Safety
PTFE Valves
Sanitary Valves
Seawater and Marine Valves
Selector Valves
Sequence Valves
Severe Service Valves
Solenoid Valves
Spool and Sleeve Valves
Stainless Steel
Steam Traps
Tank Bottom Valves
Thermostatic Valves
Throttle Trip Valves
Triple Offset Valves
Trunnion Mounted Ball Valves
Vacuum Valves
Valve Bodies
Valve Components, Parts & Accessories
Bearings
Belleville & Disc Springs
Bellows
C Clamps
Diaphragms - Plastic
Diaphragms - Rubber
Discs
Expansion Joints - Metal
Expansion Joints - PTFE
Expansion Joints - Rubber
Fasteners
Fittings/Couplings
Fittings/Couplings PTFE
Flanges & Flange Washers
Handwheels
High Pressure Unions
Insulating Covers
Labels & Tags
Precision Components
Protective Caps & Flange Protection
Regulators
Springs
Valve Mounting Hardware
yoke
outside screw and yoke (OS & Y)
stem
inside screw (IS)
yoke sleeve
stem ring
valve seat (body seat)
seat ring
integral seat
deposited seat
trim
disc
disc seat
body
bonnet
bonnet bush
screw cap
screw bonnet
bolted bonnet (BB)
union bonnet (cap)
bolted cap (BC)
welded bonnet (WB)
body stem seal
asbestos emenen seal
back seal
pressure-tight bonnet
powered operator
electric motor operator
pneumatic operator
hydraulic operator
quick-acting operator
sliding stem
spur gear operated
bevel gear operated
wrench operated
chain wheel
hand wheel
hand lever (handle)
cylinder operated
chain operated
full bore; full port
reducing bore, reduced port,venturi port
short pattern
compact type
lantern ring
gland
stem packing
bonnet gasket
rising stem (RS)
non-rising stem (NRS)
indicator/stopper
grease injector
renewable seat ring
Valve Actuation & Controls
Actuators - Electric
Actuators - Electrohydraulic
Actuators - Hydraulic
Actuators - Linear
Actuators - Manual
Actuators - Modulating
Actuators - Nuclear
Actuators - Pneumatic
Actuators - Rotary
Actuators - Spring Return
Actuators - Subsea
Chainwheels/Chains
Controllers - Electric
Controllers - Process
Electronic Control Accessories
Floorstands
Gearboxes
Solenoids
Valve Extensions
Valve Instrumentation
Differential Pressure Flowmeters
Flow Control
Flowmeters
Instrumentation Equipment
Level Controls
Leverless Limit Switches
Limit Switches
Mass Flow Control
Pollution Control Equipment
Positioners
Sample Cylinders
Sensors
Silensors/Resistors
Square Sensors
Switches
Temperature Controls
Tube Fittings
Valve Monitors
Valve Position Indicators
Valve Testing Systems
Pipe
tube
steel pipe
cast iron pipe
lined pipe
clad pipe
carbon steel pipe
alloy steel pipe
stainless steel pipe
austenitic stainless steel pipe
ferritic alloy steel pipe
wrought-steel pipe
wrought-iron pipe
seamless (SMLS) steel pipe
welded steel pipe
electric-resistance welded steel pipe
electric-fusion (arc)-welded steel-plate pipe
spiral welded steel pipe
galvanized steel pipe
hot-rolling seamless pipe
cold-drawing seamless pipe
water-gas steel pipe
plastic pipe
glass tube
rubber tube
run pipe; straight pipe
Pipe Fitting
elbow
reducing elbow ,base elbow
long radius elbow
short radius elbow
long radius return
short radius return
side outlet elbow (right hand or left hand)
double branch elbow
tee
reducing tee
straight tee
side outlet tee (right hand or 1eft hand)
reducing tee (reducing on outlet)
reducing tee (reducing on one run)
base tee
reducing tee (reducing on one run and outlet)
reducing tee (reducing on both runs, bull head)
45° lateral
45° lateral (reducing on branch)
45° lateral (reducing on one run)
45° lateral (reducing on one run and branch)
true "Y"
cross
straight cross
reducing cross
reducing cross (reducing on one outlet)
reducing cross (reducing on one run and outlet)
reducing cross (reducing on both outlet)
reducing cross (reducing on one run and both outlet)
reducer
concentric reducer
eccentric reducer
reducing swage
threadolet
weldolet
sockolet
elbolet
latrolet
sweepolet
nipolet
boss
coupling, full coupling
half coupling
reducing coupling
union
bushing
cap (C)
plug
nipple
reducing nipple; swage nipple
Bend
fabricated pipe bend
cross-over bend
offset bend
quarter bend
cirele bend
single offset quarter bend
"S" bend
single offset "U" bend
"U" bend
double offset expansion "U" bend
mitre bend
3-piece mitre bend
corrugated bend
roundness
Flange (FLG)
integral pipe flange
steel pipe flange
threaded flange
slip-on flange (SO); slip-on welding flange
socket welding flange
lap joint flange (LJF)
welding neckflange (WNF)
blind flange, blind
orifice flange
reducing flange
pad type flange
loose hubbed flange
welding plate flange
welding neck collar
welding-on collar
stub end, lap
lapped pipe end
loose plate flange
pressure rating, pressure rating class
pressure-temperature rating
flange facing
facing finish
companion-flange
Gasket (GSKT)
type of gasket
flat gasket
flat ring gasket
flat metal gasket
elastomer with cotton fabric insertion
elastomer with asbestos fabric insertion
elastomer with asbestos fabric insertion and with wire reinforcement
non graphited compressed white asbestos gasket
natural white rubber gasket
compressed asbestos class gasket
PTFE impregnated asbestos gasket
spiral-wound metal gasket with asbestos filler
inner ring
outer ring
corrugated metal gasket
corrugated metal gasket with asbestos inserted
corrugated metal double jacketed asbestos filled gasket
double jacketed gasket
flat metal jacketed asbestos filled gasket
solid metal serrated gasket
grooved metal gasket
ring joint metal gasket
octagonal ring gasket
oval ring gasket
lens gasket
non-metallic gasket
Piping Specialty
strainer
filter
temporary strainer (cone type)
y-type strainer
T-type strainer
permanent filter
gauze strainer
eye washer and shower
sight glass
flame arrester
spray nozzle
sample cooler
silencer
expansion joint
bellow expansion joint
single bellow
double bellow
multiple bellow
pressure balanced expansion
hinged expansion joint
axial movement type expansion joint
self-equalizing expansion joint
tied expansion joint
universal type expansion joint
ball type expansion joint
slip type (packed type) expansion joint
single actionpacked slip joint
Piping Special Element
hose connection (HC)
quick coupling
metal hose
rubber hose
flexible tube
reinforcing saddles
reinforcement pad
special flange
funnel
drip ring
drain funnel
blank
spacer
spectacle blind; figure 8 blind
restriction orifice
rupture disk
protective disc
victaulic coupling
Piping End Connection
flanged end
beveled end (BE)
butt welded end
plain end (PE)
socket welding end
threaded end (TE)
bell end
welding end
flanged joint
butt welded joint
threaded joint, pipe threaded joint
seal-welded taper pipe threaded joint
socket welded joint
bell and spigot joint
ring joint (RJ)
universal joint
soldered joint
lapped joint
bevel for outside thickncss
bevel for inside thickness
bevel for combined thickness
flanged (FLGD)
butt welded (BW)
threaded (THD)
socket welded (SW)
small end plain (SEP)
large end plain (LEP)
both ends plain (BEP)
small end thread (SET)
large end thread (LET)
both end thread (BET)
one end thread (OET)
branch connection
branch pipe welded directly to the run pipe
castings & Forgings
(1) Ferrous castings
Material groups
Production processes
Customers and uses for iron, steel and malleable castings
Examples of cast products
(2) Non-ferrous metal castings
Material groups
Production processes
Customers and uses for non-ferrous metal castings
Examples of cast products
(3) Services
Conception
Product development
Engineering services (research and consultation)
Education, learning and publications
Measuring and testing
Secondary treatment/ Machining
(4) Forging
Forged parts
Processing of forged parts
Extrusion press parts
Upset forgings
Trade
(5) Sintern
Moduled parts from sintered metal
Sintered bearings
Sintered magnets
Sintered metals
Sintered products, metallic
Sintered products, non-metallic
Coating
Others
(6) Trade and logistics
Manufacturers
Trade
Logistics
Storage techniques
Transport system
Service
Delivery service
Pre-operational techniques (sawing, cutting)
Pre-operational centres

Fluid Handling Parts & water treatment Systems
Seawater Desalination Technique & Equipment
·Membrane, membrane module manufacturing technique & specified equipment
·Raw material for membrane
·Membrane separation plant and relative technology, material and testing device
·Technique and equipment for membrane cleaning and maintenance
Water Reuse Technique & Equipment
·Industrial & municipal sewage treatment technique & equipment
·Disinfection equipment: ozone generator, mixing tower, UV lamp sterilization, disinfectant reagents
Terminal Water Purifier Technique & Equipment
·Drinking Water Equipment: water fountain, direct water fountain, water-softener, alive Water machine, water vending machine and so on.
·Water Purifying Plant: central water purification system for water purification, water conditioner, RO water purification machine,super-filter and so on.
·Water Purifying Material: activated carbon, PPF, hyper-filtration membrane, nano-filtration membrane, RO membrane and so on
Fluid Automation & Automatic Control Equipment
·Water pump, water meter, pipe, pipe fitting & plumbing tools, technique and equipment for pipeline network maintenance
·Municipal water supply and drainage system & equipment
·Detection and monitoring technology & equipment, instruments and meters, automation control
Service & Others
·Operation and management
·Consulting and design
ORGANIZER'S PROFILE:
Name:
Guangzhou Flow Expo Co., Ltd.
Address:
505 Lifeng Center,7 Qingnian Rood,GETDD, Guangzhou, China
Tel:
+86-20-8220 9956
Fax:
+86-20-6261 4523
E-Mail:
info@flowexpo.org; flowexpo.china@qq.com
Official Website:
Click to Visit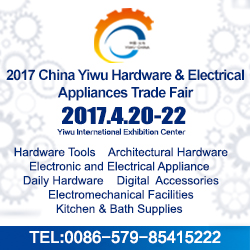 China Trade Show Calendar
Subscribe NEWSLETTER
Subscribe to our free e-newsletter and stay in touch with China exhibition, China trade shows, China expos and China business events.