HOME

China Trade Shows Calendar

IT&CM China 2017 (Incentive Travel & Conventions, Meetings)
IT&CM China 2017 (Incentive Travel & Conventions, Meetings)
EVENT'S PROFILE:
IT&CM China 2017 (Incentive Travel & Conventions, Meetings)
Co-located with CTW China 2017
IT&CM China 2017 (Incentive Travel & Conventions, Meetings) is the best platform gather Chinese and International MICE exhibitors & buyers in one dynamic marketplace, which will take place on April 18-20, 2017 at Shanghai Convention & Exhibition Center of International Sourcing (SHCEC), China.
Aims to "Promoting China to the World and the World to China", IT&CM China has established itself as China's leading international Meetings, Incentives, Conventions and Exhibitions (MICE) business, education and networking event since 2007.

IT&CM China is an ideal trade platform for international and leading China's players in the MICE industry to explore business opportunities on all fronts – inbound, outbound and domestic.

IT&CM China 2017 will focus on the best return on the investment in business, education and networking through structured business appointments, exhibition showcase, seminar sessions, official networking functions and tours.
Why visit IT&CM China 2017?
1, Meet Chinese and international MICE Suppliers and Buyers face-to-face.
2, Explore new destinations, products and services from Chinese and international players in the MICE industry in a 2-day exhibition showcase.
3, Keep updated on the latest MICE market trends impacting China. Learn about pertinent issues pertaining to Association Management and MICE topics at the Campfire Sessions during your time here.
4, Renew existing contacts and build new relationships.
VISITOR'S PROFILE:
Who Should Visit?
Adventure & Incentive Travel Suppliers
Airlines and Airline Alliances
Airports
Audio Visual and Technical Companies
Car Rental Companies
Coach, Car and Railway Operators
Convention & Exhibition Venues
Convention & Meeting Bureas
Credit/Charge Card Companies
Cruise Lines
Destination Management Companies
Event Management Companies & Entertainment Suppliers
Global Distribution Systems
Golf Courses
Hotels & Resorts
National/State Tourism Organisations
Professional Conference Organisers
Serviced Apartments
Spas
Speaker Bureaus
Suppliers of Gifts and Premiums
Technology & Multimedia Companies
Themed Parks
Trade Associations
Travel Management Companies
Trade Publications/Media
Travel/Meeting Technology & Multimedia Companies
Travel-related Suppliers  
Eligible Buyers Profile (Including MICE And Association Buyers)
Corporate Companies with Incentive Programmes
Destination Management Companies
Event Planners
HR / Marketing Managers
Incentive / Motivation Houses
International Associations
Meeting Planners
Procurement Managers
Professional Conference Organisers
Travel Agents Handling Incentives
Travel Management Companies
ORGANIZER'S PROFILE:
Name:
TTG Asia Media Pte Ltd
Address:
1 Science Park Road, #04-07 The Capricorn, Singapore Science Park II, Singapore 117528
Tel:
(65) 6395-7575
Fax:
(65) 6536-0896
E-Mail:
contact@ttgasia.com
Official Website:
Click to Visit
The Trusted Brand Worldwide and Asia's Number ONE Travel Trade Newspaper
Established in 1974, TTG Asia is the most established and reliable travel trade newspaper in Asia. Published in English, TTG Asia is the optimal channel of communication for the industry's suppliers – hotels, airlines, car rental companies, cruises, global distribution systems (GDS) and National Tourism Organisations (NTOs). Key readers of TTG Asia are travel agents - the core source of travel bookings. With in-depth analyses and incisive editorials, each issue of TTG Asia represents our commitment to dig deeper into issues, and stay both current and relevant for readers. TTG Asia boasts the largest network of dedicated editorial staff and correspondents across Asia.
Coupled with TTG Asia eDaily News, readers on the move can remain connected with the latest industry happenings at a quick glance. With this twin approach, TTG Asia is the choice vehicle that gives travel trade readers in the Asia-Pacific region the definitive read.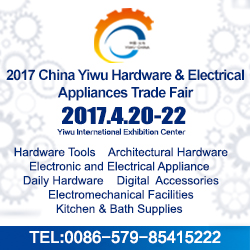 China Trade Show Calendar
Subscribe NEWSLETTER
Subscribe to our free e-newsletter and stay in touch with China exhibition, China trade shows, China expos and China business events.