HOME

China Trade Shows Calendar

CTW China 2017
CTW China 2017
EVENT'S PROFILE:
CTW China 2017
Co-located with IT&CM China 2017
As the leading corporate travel and management conference in China (Incorporating Meetings & Events), CTW China 2017 is to be staged during April 18-20, 2017 at Shanghai Convention & Exhibition Center of International Sourcing (SHCEC), China.
Founded in 2015, CTW China is the market's answer to the proliferation of corporate travel management activities, including business travel & entertainment (T&E) as well as Meetings & Events (M&E), for Chinese-grown companies and multi-national corporations based in China.
CTW China, as a market-driven event, thus dedicated to raising the sophistication of China's professionals who manage the wide and varying scope of corporate travel related needs for their organisations.

By localising best global practices and cultivating a sustainable expert and peer-sharing knowledge support network, CTW China is at the helm of enabling local influencers, planners and decision makers of corporate travel functions to get the most of their corporate travel management decisions.
VISITOR'S PROFILE:
Who Should Participate
Eligible Corporate Travel Buyer Profiles
Corporate Travel Managers / Planners / Specialists
Category Managers (Travel)
Contract Specialists
Human Resource / Administration Managers
Indirect Procurement / Purchasing / Sourcing Managers
Executive Assistants / Secretary, Office Managers
Finance and Accounts Executive
EXHIBITOR'S PROFILE:
Who Should Exhibit & Sponsor
Airlines and Airline Alliances
Airports
Coach, Car and Railway Operators
Corporate Housing Solutions
Credit/Charge Card Companies
Destination Management Companies
Global Distribution Systems
Golf Courses
Hotels & Resorts
Serviced Apartments
Spas
Travel Management Companies
Travel/Meeting Technology & Multimedia Companies
ORGANIZER'S PROFILE:
Name:
TTG Asia Media Pte Ltd
Address:
1 Science Park Road, #04-07 The Capricorn, Singapore Science Park II, Singapore 117528
Tel:
(65) 6395-7575
Fax:
(65) 6536-0896
E-Mail:
contact@ttgasia.com
Official Website:
Click to Visit
The Trusted Brand Worldwide and Asia's Number ONE Travel Trade Newspaper
Established in 1974, TTG Asia is the most established and reliable travel trade newspaper in Asia. Published in English, TTG Asia is the optimal channel of communication for the industry's suppliers – hotels, airlines, car rental companies, cruises, global distribution systems (GDS) and National Tourism Organisations (NTOs). Key readers of TTG Asia are travel agents - the core source of travel bookings. With in-depth analyses and incisive editorials, each issue of TTG Asia represents our commitment to dig deeper into issues, and stay both current and relevant for readers. TTG Asia boasts the largest network of dedicated editorial staff and correspondents across Asia.
Coupled with TTG Asia eDaily News, readers on the move can remain connected with the latest industry happenings at a quick glance. With this twin approach, TTG Asia is the choice vehicle that gives travel trade readers in the Asia-Pacific region the definitive read.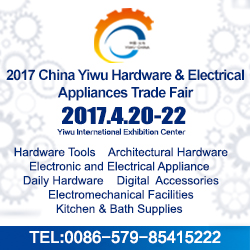 China Trade Show Calendar
Subscribe NEWSLETTER
Subscribe to our free e-newsletter and stay in touch with China exhibition, China trade shows, China expos and China business events.