HOME

China Trade Shows Calendar

CEPE China 2017
CEPE China 2017
EVENT'S PROFILE:
CEPE China 2017
In order to promote the development of domestic and foreign new sanitation products, CEPE China 2017 is to be staged on April 10-12, 2017 at China (Beijing) National Agriculture Exhibition Center (CNAEC).
The aim of CEPE China is to strengthen the exchange and cooperation in the environmental protection industry with display new environmental protection procducts and other forms of information dissemination, further promote the development and application of environmental sanitation docking and exchange of new technologies between domestic and foreign countries, providing one-stop exchange chance for environmental sanitation enterprises from home and abroad to cooperate with each other..
ORGANIZER'S PROFILE:
Name:
Beijing Qifa Exhibit Service Co., Ltd
Address:
C-1301, No 60 Middle Road of East Fouth Ring Road, Chaoyang Dist., Beijing, 100025 China
Tel:
+86-10-8586 1238
Fax:
+86-10-8586 1238
E-Mail:
QIfa1238@126.com
Official Website:
Click to Visit
Beijing Qifa Exhibition Service Co., Ltd. was founded in December 2001 and currently employs 120 people, is a professional exhibition planning organizations and medium-sized service organizations, the exhibition one, two, three, four, five, six and International Department and other functional departments.
Since its inception, has been successfully held dozens of large-scale exhibition, regular annual exhibitions of environmental protection, water treatment, pipeline valve; natural gas vehicles, filling stations; Power Electrical; wind power nuclear power industry; dual-use equipment than a dozen industries, create a group of well-known exhibition brands, the past few years, the company has trained a large number of pioneering spirit, full of experienced professionals to do team development, enterprise development rapidly increased their strength, as the exhibition sector, a shining star. Show now, the future, "Enterprise-fat" people like the spirit of "collaboration, enterprise, innovation and success" of the spirit of maintaining the "integrity and pragmatic, customer first" principle of service, active domestic and foreign trade organizations (associations, societies), etc. related media, to maintain close links with professional bodies and He Zuo, Xiang Mu Nu Li Shi exhibition "international, scale" work together in promoting China's prosperity and progress exhibition make a greater contribution.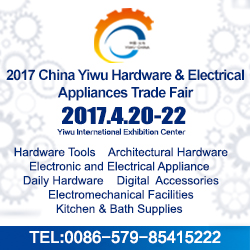 China Trade Show Calendar
Subscribe NEWSLETTER
Subscribe to our free e-newsletter and stay in touch with China exhibition, China trade shows, China expos and China business events.