HOME

China Trade Shows Calendar

CIBS 2017 - The 22nd China (Shanghai) International Boat Show
CIBS 2017 - The 22nd China (Shanghai) International Boat Show
VENUE:

Shanghai New International Expo Centre (SNIEC)
Location & Details of Shanghai New International Expo Centre (SNIEC)

VENUE ADDRESS:

2345 Long Yang Road, Pudong Area, Shanghai, 201204, China

ORGANIZER:

Shanghai UBM Sinoexpo International Exhibition Co., Ltd


Official Website:

Click to Visit


Contact:

Bill Zhang; Cici Shi

Tel:

+86 21 3339 2011 / 2017

CITY:

Shanghai

INDUSTRY:

Boat & Yacht

DATE:

2017/04/26 - 2017/04/29
EVENT'S PROFILE:
CIBS 2017
The 22nd China (Shanghai) International Boat Show
Concurrently with
Expo Life Style 2017
LIS 2017 - Expo Leisure 2017
As the most comprehensive and longest established boat & yacht trade show in China, CIBS 2017 - The 22nd China (Shanghai) International Boat Show will take place on April 26-29, 2017 at Shanghai New International Expo Centre (SNIEC), China.
Since its foundation in 1996, CIBS offers a platform for all the boating industry's products and further explore opportunities to popularize a maritime lifestyle and yachting culture. Meanwhile, CIBS is the only boat show in China hosting overseas national pavilions initiated by their governmental organizations and associations. During CIBS exhibition, in additional to display the yachts & boats products, maritime equipment and services can also be found.
The 22nd China (Shanghai) International Boat Show (CIBS 2017) is expected to cover the total exhibition area of 55,000 square meters with 7 national and regional pavilions. CIBS 2017 will provide 38 new boat model launches & 30 onsite activities, attracting 550 exhibitors and 40,000 visitors attend to the show.
Opening hours
April 26th Wednesday 09:30-17:30
April 27th Thursday 09:30-17:30
April 28th Friday 09:30-17:30
April 29th Saturday 09:30-15:30
EXHIBITOR'S PROFILE:
Exhibit Category
Boats
Superyachts,Motor yachts,High speed boats,Power boats,Sailboats,Business boats,Other types of boats
Boat Products and Service
Equipment & Gear, Accessories,Engines, Motors, Propulsion,Equipment & Parts,Marine Equipment Services,Trailers & Trailering Equipment,Travel and Resort ,Material & Craft Manufacture
Lifestyle
Luxury Car,Jewelry & Watch,High-end Furniture,Premier Brand Alcoholic Beverages,Artworks & Other types of Exclusive Lifestyle Accessories
Leisure & Sports
Water Sports,Outdoors Leisure,Health & Fitness
ORGANIZER'S PROFILE:
Name:
Shanghai UBM Sinoexpo International Exhibition Co., Ltd
Address:
7&8/F, Xian Dai Mansion, 218 Xiang Yang Road (S) Shanghai 200031, P.R. China
Tel:
+ 86-21-6437 1178
Fax:
+ 86-21-6437 0982
E-Mail:
info@ubmsinoexpo.com
Official Website:
Click to Visit
Shanghai UBM Sinoexpo International Exhibition Co., Ltd. (UBM Sinoexpo) is a professional joint venture exhibition enterprise between Shanghai Sinoexpo International Exhibition Ltd. (established in 1992) and UBM China Ltd., the arm of UBM Asia that is responsible for the group's mainland China business.
UBM Sinoexpo states "Be the Best" as its corporate value and mission. With a group of talented international professionals who either have expertise in the industry rules and regulations or are familiar with event operations, UBM Sinoexpo organises international exhibitions and conferences through our global network with government bodies, trade associations and organisations, media companies and partners.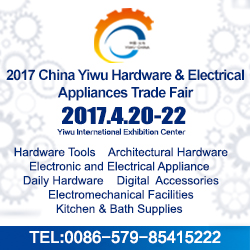 China Trade Show Calendar
Subscribe NEWSLETTER
Subscribe to our free e-newsletter and stay in touch with China exhibition, China trade shows, China expos and China business events.