HOME

China Trade Shows Calendar

LIS 2017 - Expo Leisure 2017
LIS 2017 - Expo Leisure 2017
EVENT'S PROFILE:
LIS 2017
Expo Leisure 2017
Concurrently with
CIBS 2017 - The 22nd China (Shanghai) International Boat Show
ELS 2017 - Expo Life Style for Luxury and Excellence 2017
As the most powerful and broadest platform for leisure industry, LIS 2017 - Expo Leisure 2017 will be held on April 26-29, 2017 at Shanghai New International Expo Centre (SNIEC), China.
With the rise of consumption level and desire, a brand new leisure era is coming and has become the biggest changes in China nowadays. Expo Leisure (LIS) is an international trade platform for comprehensive leisure lifestyle which focuses on the equipment and facilities in leisure entertainment, skiing sports, intelligent sports and RV Campling. Now LIS covers four differently themed sectors, including Leisure entertainment, Skiing sports and Intelligent sports and RV Campling.
Why visit?
New Trade/ New Concept/ New Product/New Lifestyle
LIS has provided not only a one-stop purchasing and information platform for leisure industry professionals but also an experience platform for comprehensive leisure lifestyle for consumers since it was launched two years ago. As a new-brand show, we mainly focus on the practice and broadcast of innovative elements and leisure lifestyle concepts. With the rapid development of society, people are willing to pay more attention to inter needs; therefore, we create this platform to satisfy them in seeking qualified lifestyle.
Discovering Opportunity
LIS helps to look up business opportunity and seal victory. LIS helps to maximize business opportunity through establishing a full-scale interactive experience with tailor-made exhibitor service and first-hand buyer information.
Happiness is Just around the Corner
Different from traditional exhibition, LIS creatively incorporates a multi-dimensional platform catering to the both sides of supply and demand. If you come here not for business, sure, just experience, and make fun.
EXHIBITOR'S PROFILE:
Exhibit Category
Leisure Entertainment
A.Water entertainment equipment
Water Slide, Fountain, Water treatment equipment, Photoelectric combination equipment, Drifting equipment, Wave maker installation, Sailing boat, kayak, Inflatable boat, Motorboat, Leisure boat, Bumper boat, Water walking ball, Water cycle
B. Family entertainment center
Indoor entertainment equipment, including Indoor children paradise, Inflation model, Swing, Slide, Naughty castle, Trampoline, Seesaw, Combined amusement toy, safety cushion, Preschool education facilities, Rock climbing and Digital interactive entertainment equipment
C, Outdoor leisure equipment
Moving log cabin,Mobile toilet, Park area and etc.
Skiing Sports
International ski garments and accessories, Ski equipment, Ski hotels, Ski schools, Ski resorts, National tourism administration, Airlines
Intelligent Sports
Intelligent sports equipment, Wearable device, Sports technical service, Sports food, Sports health management service, Intelligent fitness equipment, Intelligent transportation, Sports data analysis, Sports APPs.
RV Campling
Caravans, trailers ,Park trailers, Mobile homes , Detachable parts and components for caravans and motor homes, Antennas ,Receivers , Navigation systems, Vehicle parts ,Chassis units, Axles ,Trailer equipment , Accessories, Tents, Camping equipment and parts, Outdoor Articles, Caravan Tourist Industry, Campgrounds Infrastructure suppliers , Recreational equipment suppliers, Campgrounds, Camping Parks Material Suppliers, Campgrounds service and specialist sectors,RentalAgents,Purchase,Financing,Insurance,Governmentinsititutes ,Association ,Research insititutes
ORGANIZER'S PROFILE:
Name:
Shanghai UBM Sinoexpo International Exhibition Co., Ltd
Address:
7&8/F, Xian Dai Mansion, 218 Xiang Yang Road (S) Shanghai 200031, P.R. China
Tel:
+ 86-21-6437 1178
Fax:
+ 86-21-6437 0982
E-Mail:
info@ubmsinoexpo.com
Official Website:
Click to Visit
Shanghai UBM Sinoexpo International Exhibition Co., Ltd. (UBM Sinoexpo) is a professional joint venture exhibition enterprise between Shanghai Sinoexpo International Exhibition Ltd. (established in 1992) and UBM China Ltd., the arm of UBM Asia that is responsible for the group's mainland China business.
UBM Sinoexpo states "Be the Best" as its corporate value and mission. With a group of talented international professionals who either have expertise in the industry rules and regulations or are familiar with event operations, UBM Sinoexpo organises international exhibitions and conferences through our global network with government bodies, trade associations and organisations, media companies and partners.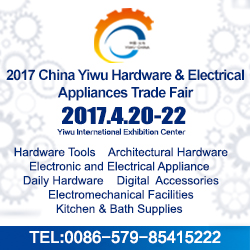 China Trade Show Calendar
Subscribe NEWSLETTER
Subscribe to our free e-newsletter and stay in touch with China exhibition, China trade shows, China expos and China business events.