HOME

China Trade Shows Calendar

Jewellery & Gem Fair 2017 - China International Gold, Jewellery & Gem Fair - Shenzhen 2017
Jewellery & Gem Fair 2017 - China International Gold, Jewellery & Gem Fair - Shenzhen 2017
EVENT'S PROFILE:
Jewellery & Gem Fair 2017
China International Gold, Jewellery & Gem Fair - Shenzhen 2017
As the most important international jewellery fair in southern China, Jewellery & Gem Fair 2017 - China International Gold, Jewellery & Gem Fair - Shenzhen 2017 will take place at Shenzhen Convention & Exhibition Center (SZCEC), China on 19 - 22 April 2017.
Over the past 15 years, Shenzhen International Gold, Jewellery & Gem Fair has provided participants a comprehensive platform where they could buy & sell gemstones, jewelry, pearls, diamonds & other jewellery-related merchandise.
The central attraction will be the 330-plus exhibitors from 13 countries and regions, including Belgium, mainland China, India, Korea, Lithuania, Nepal, Poland, Russian Federation, Thailand, Turkey, the United States, as well as Hong Kong and Taiwan regions.
EXHIBITOR'S PROFILE:
Exhibits Profile
Gold/ Platinum/ Silver jewellery  Pearl/ Diamond/ Gemset/ Jadeite jewellery
Diamonds/ Jade/ Pearls/ Gemstones  Machinery and equipment
Tools and technology  Packaging and display
Related products and services  
ORGANIZER'S PROFILE:
Name:
UBM Asia Limited
Address:
17/F China Resources Building 26 Harbour Road, Wan Chai, China (Hong Kong S.A.R.
Tel:
+852-2827 6211
Fax:
+852-3749 7342
Official Website:
Click to Visit
Owned by UBM listed on the London Stock Exchange, UBM Asia operates in 16 market sectors with headquarters in Hong Kong and subsidiary companies across Asia, including UBM China in Shanghai, Hangzhou, Guangzhou and Beijing.
UBM Asia has over 200 media products in three categories: trade fairs, print and online products. As Asia's leading exhibition organiser and the biggest commercial organiser in the two fastest growing markets in Asia: China and India, we stage the leading events of their kinds across Asia.
UBM Asia's 150 events, 34 publications and 14 vertical portals serve 1,000,000 plus quality exhibitors, visitors, conference delegates, advertisers and subscribers from all over the world with high value face-to-face business-matching events, quality and instant news on market and industry trends and round-the-clock online trading networks and sourcing platforms. And UBM Asia has over 800 staff in 17 major cities across Asia, stretching from Japan to Turkey.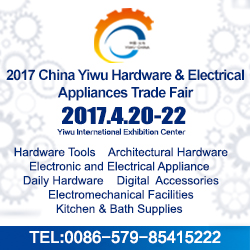 China Trade Show Calendar
Subscribe NEWSLETTER
Subscribe to our free e-newsletter and stay in touch with China exhibition, China trade shows, China expos and China business events.