HOME

China Trade Shows Calendar

Bakery China 2017
Bakery China 2017
EVENT'S PROFILE:
Bakery China 2017
The leading event of bakery and confectionery industry in Asia Pacific, Bakery China 2017 will take place at Shanghai New International Expo Centre (SNIEC), China during 10 - 13 May 2017, welcoming its 20th edition.
Bakery China 2016, held on May 11-14, reached 165,000sqm to meet the increasing demand of the China's bakery market. The show featured 1,841 selected suppliers & manufactures from 24 countries and regions, offering 102,551 visiting professionals from 55 countries and regions the opportunity to learn and network, as well as to source and trade the widest selection of quality and cost effective bakery ingredients, equipment, applications and related products & services.
VISITOR'S PROFILE:
Bakers, importers/exporters, producing companies, pastry shops, distributors, others ,who are related to hotel/restaurant/cafe industries,etc.
EXHIBITOR'S PROFILE:
Exhibiting scope
Baking ingredients
Baking raw materials and ingredients

Baking additives and preservatives

Baking stuffing

Cake decorations
Baking equipment
Baking equipment

Baking molds

Ovens and accessories
Baking processing
Mooncake and mooncake production

Pastry and pastry production

Candy and candy production

Ice-cream and ice-cream production

Snack and snack production

Coffee and coffee machines

Baking processing, and R&D technologies
Baking packaging solutions
Baking packaging materials

Equipment and devices for baking packaging

Baking packaging design
Other assisting contents in baking industry
Laboratory and measuring instruments

Display, storage and refrigerated cabinets

Gastronomy and catering

OEM / ODM

Services

Information technologies

Fitting and furnishing for shops

Logistics

Media

Training institutions
ORGANIZER'S PROFILE:
Name:
China Association of Bakery & Confectionery Industry
Address:
No.22B, Fuwai Street, Beijing, P.R. China
Tel:
+86-10-6839 6530
Fax:
+86-10-6839 6567
E-Mail:
bakery@china-bakery.com.cn
Official Website:
Click to Visit
Purpose of China Association of Bakery & Confectionery Industry
The main missions for China Association of Bakery & Confectionery Industry are to act as a bridge and link between is members and government departments, assisting government departments to well control the national bakery and confectionery industry, serving its members, maintaining legal rights of all the members participated so as to further promote the development of the industry.
China Association of Bakery & Confectionery Industry is a mass organization composed by voluntary enterprises and industrial companies for production of bread, pastry, biscuits, candies, chocolate, crystal sugar, frozen food (ice cream, Eskimo pie, ice candies and etc.), instand food (instant noodles, instant rice noodles, instant rice, instant porridge and etc.), preserved fruits, snacks and etc., and the relative enterprises and universities , and the enterprises of trade in raw materials and equipment for bakery and confectionery products and etc.. It is a nation-wide transregional and transdepartment organization that neither gains profit nor cares for ownership. It is an entity of a mass organization and a class one state level association. It is State Administration of State Property that controls the professional operation of the association.
Name:
Bakery China Exhibitions
Address:
Rm. 612, Zhongkun Builidng, No. 59, Gao Liang Qiao xie Street, Haidian District, Beijing, China 100044
Tel:
+86-10-6343 0880
Fax:
+86-10-6343 0990
E-Mail:
cnbakery@163.com
Official Website:
Click to Visit
Bakery China Exhibitions, a JV company between China Association of Bakery & Confectionary Industry (CABCI) and Reed Sinopharm Exhibitions (RSE), also the Organizer of Bakery China and China Ice-cream & Frozen Food Equipment and Raw Materials.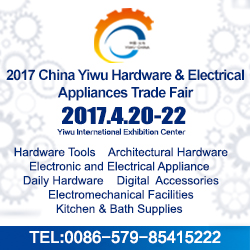 China Trade Show Calendar
Subscribe NEWSLETTER
Subscribe to our free e-newsletter and stay in touch with China exhibition, China trade shows, China expos and China business events.