HOME

China Trade Shows Calendar

SF EXPO China 2017 - The 12th Guangzhou International Surface Finishing, Electroplating and Coating Exhibition
SF EXPO China 2017 - The 12th Guangzhou International Surface Finishing, Electroplating and Coating Exhibition
VENUE:

Poly World Trade Expo Center
Location & Details of Poly World Trade Expo Center

VENUE ADDRESS:

No.1000, Xingang Rd (E), Haizhu District, Guangzhou

ORGANIZER:

Wise Exhibition (Guangdong) Co., Ltd


Official Website:

Click to Visit


Contact:

Bella Lau

E-Mail:

sfexpo@hotmail.com


Tel:

+86-20-2919 3506

Fax:

+86-20-2919 3591

CITY:

Guangzhou

INDUSTRY:

Industrial Equipment & Components

Chemicals & Dyes

Coatings, Printing Inks & Adhesives

DATE:

2017/05/17 - 2017/05/19
EVENT'S PROFILE:
SF EXPO China 2017
The 12th Guangzhou International Surface Finishing, Electroplating and Coating Exhibition
As one of the biggest surface finishing expo in China, SF EXPO China 2017 - The 12th Guangzhou International Surface Finishing, Electroplating and Coating Exhibition will be staged at Poly World Trade Expo Center, Guangzhou, China on May 17-19, 2017.
SF EXPO China 2017 - Guangzhou International Surface Finishing, Electroplating and Coating Exhibition will combine Internet + Surface Treatment of intelligent manufacturing, so as to build an influential platform. SF EX​PO will concurrently integrate resources of associations, media and organizations to hold a series of conference, seminar and industry events.
VISITOR'S PROFILE:
♦ surface finishing, electroplating, coating processing enterprises
♦ automobile & accessories
♦ motorcycle & accessories
♦ household electrical appliances
♦ communication products
♦ IT, digital products
♦ hardware, electronics, lighting, toys, bathroom, kitchen, watches and other personnels from R&D department, purchasing department, production department in manufacturing enterprises
♦ designer from coating design institutes and engineering personnels
♦ experts from surface finishing industry
♦ surface engineering universities and researchers

EXHIBITOR'S PROFILE:
Exhibits Scope
♦Electroplating:
Electroplating equipments and auxiliary equipments
Electroplating raw materials and additives
Electroplating processing
Detect equipments

♦Paint&Coating:
Painting/Coating wire
Coating engineering design
Painting/Coating equipments and auxiliary equipments
Industry coating products
Coating processing

♦Mechanical Finishing (Pre-treatment):
Shot blasting
sandblasting
wire drawing
polishing
abrasion and other surface finishing equipments
surface finishing agents

♦Vacuum Evaporation Coating:
Equipments and craftwork of Vacuum Evaporation Coating
ITO material
detecting instrument

♦Other Surface Finishing Process
ORGANIZER'S PROFILE:
Name:
Wise Exhibition (Guangdong) Co., Ltd
Address:
Room A/B, Floor 3,Wanyihuaxuan Building,No.10 Jinju Road, Haizhu District, Guangzhou,P.R.China 510300
Tel:
+86-20-2919 3588 / 3589 / 3597
Fax:
+86-20-2919 3591
E-Mail:
wise.expo@hotmail.com
Official Website:
Click to Visit
WISE International (H.K) Co., Ltd./ Wise Exhibition (Guangdong) Co., Ltd
Established in 1999, Wise Exhibition (Guangdong) Co.,Ltd focuses on organizing professional exhibitions, trade fair planning, conferrence and seminar planning and marketing. More than 60 exhibitions have been held, gathering over 3000 exhibitors, more than 1 million customer information data and over 1 million visitors.
With its excellent managements and as an organizer for brand exhibitions, Guangdong (China) Wise Exhibition Company Ltd. is the executive director of Guangdong Exhibition Association and enjoys the reputation of one of the most standardized and scaled exhibition organization in South China, winning a lot of honors and recognition. Through over a decade's development, Wise has had rich customer resources and smooth marketing channels, creating more value for clients and cooperating with associations, government, media and other trade unions in many South-East Asian countries. Based on the updated requirements of the market, Wise also holds various of co-current activities to introduce new technology and development information in industry, providing a high-level platform for domestic and foreign clients to exchange and share resources.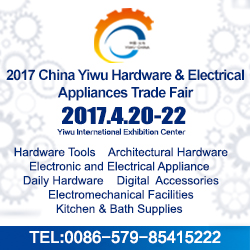 China Trade Show Calendar
Subscribe NEWSLETTER
Subscribe to our free e-newsletter and stay in touch with China exhibition, China trade shows, China expos and China business events.