HOME

China Trade Shows Calendar

CISILE 2017 - The 15th China International Scientific Instrument and Laboratory Equipment Exhibition
CISILE 2017 - The 15th China International Scientific Instrument and Laboratory Equipment Exhibition
EVENT'S PROFILE:
CISILE 2017
The 15th China International Scientific Instrument & Laboratory Equipment Exhibition
The 15th China International Scientific Instrument and Laboratory Equipment Exhibition (CISILE 2017) will be held on April 4-6, 2017 at the China National Convention Center in Beijing, China with a total floor area more than 25,000㎡,exhibiting newly developed analytical and testing instrumentation, optical instrumentation, laboratory equipment, measuring instrumentation, specialized instrumentation and chemical reagents from all over the world. Meanwhile, technical seminars and business talks will be held simultaneously.
China International Scientific Instrument and Laboratory Equipment Exhibition (CISILE) is sponsored by Instrument Manufacturers Association (CIMA), and supported by China Machinery Industry Federation; China Association for Instrumental Analysis; China Educational Instrument & Equipment Association has been Asia's top scientific show in China.
CISILE 2016 had 563 exhibitors demonstrating their latest technologies from 20 countries. In addition, group pavilions Germany,
Taiwan also exhibited their most advanced equipment and technologies. More international companies will join CISILE in the following year.
VISITOR'S PROFILE:
Scientists, Lab Managers, Lecturers, Research Officers, Quality Control / Assurance Managers, Analysts, Chemists, Biochemists, Microbiologists, Managing Directors, Procurement Managers. From the following industries:
· Advanced Materials · Agriculture and Fisheries · Biotechnology and Life Science · Chemicals Processing · Education and Training · Electronics and Electrical Engineering · Environmental Sciences and Protection · Food and Beverage Processing · Material Testing & Inspection · oils & Fats and Oleo chemicals · Pharmaceutical and Healthcare · Petroleum and Petrochemicals · Pollution Control · Research Laboratories · Rubber and Plastic Processing · Water and Waste Water Management · Universities and Government Agencies.
EXHIBITOR'S PROFILE:
 Scope of Exhibits:
➢ Analytical and Testing Instrumentation
➢ Optical Instrumentation, Electronic Optical Instrumentation
➢ Laboratory Furniture and Equipment and Consumables
➢ Biochemistry, Life Sciences, Microbiological Detection
➢ Testing Equipment for mechanical properties of materials, Nondestructive     
     Inspection Instrumentation
➢ Measuring Instrumentation
➢ Electrical Meters & Measurement
➢ Chemical Reagent & CRMs
➢ Specialized Instrumentation
➢ Software and Laboratory Information Management System
➢ Environmental Monitoring Apparatus
➢ Instrument Accessories and Spare Parts
ORGANIZER'S PROFILE:
Name:
Beijing Lamp Exhibition Co., Ltd
Address:
Room 919, Qinghe Qiangyou Building, Haidian District, Beijing, China 100085
Tel:
+86-10-6291 9363
Fax:
+86-10-6295 7691
Official Website:
Click to Visit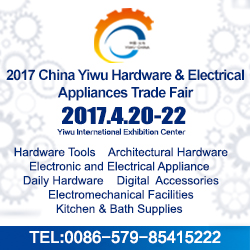 China Trade Show Calendar
Subscribe NEWSLETTER
Subscribe to our free e-newsletter and stay in touch with China exhibition, China trade shows, China expos and China business events.