HOME

China Trade Shows Calendar

CIBE 2017- Shanghai International Beauty Expo 2017
CIBE 2017- Shanghai International Beauty Expo 2017
EVENT'S PROFILE:
CIBE 2017
Shanghai International Beauty Expo 2017
CIBE2017- Shanghai International Beauty Expo 2017, will be staged during May 6 to May 8, 2017 at National Exhibition and Convention Center (Shanghai) (NECC), which is organized by Guangdong Beauty & Cosmetic Association.
CIBE 2017 is the tradeshow for the industry in the world, with annual exhibition area reaches 660,000 square meters, covering the whole industry chains from B2B, B2C, OEM, and complete coverage manufactories. Shanghai International Beauty Expo has attracted companies from all over Chinese, Asia, Europe, US and Northern America. It is not only an important event for trading but for professional training and informative industry forums are held during the event. Not only cosmetology and hairdressing professional training schools, anti-aging centre, world renown surgeons and scientists are represented by their countries' official Chambers of Commerce and associations to share ideas on this platform.
VISITOR'S PROFILE:
Professional Visitors
Professional Beauty Sector
Brand Owners
Agents / DistributorsImport Agents
SPA Clubs
Beauty Salon
Health Clubs
Nail、Eyelashes & Tattoo Stores
Hair Salon
Plastic Surgery Institutions
Health-building Institutions
Training Institutions
Others
Cosmetics Sector
Brand Owners
Agents / Distributors
Import Agents
Department Stores
Supermarkets
Cosmetics Chain Stores
E-Commerce
TV Shopping
Baby Stores
Pharmacy
Others
Supply Sector
OEM\ODM\OBM Companies
Packaging Materials Suppliers
Machinery & Equipment Suppliers
Color Printing Suppliers
Coating Print Suppliers
Supporting services Institutions
Raw Material Agents
Raw Material Suppliers
Research And Development Institutions
Others

Public visitors
Shanghai Citizens
Entrepreneurs
Others
Media
Industry Media, Fashion Media, Financial Media, Public Media and New Media
Others
EXHIBITOR'S PROFILE:
PRODUCT CATEGORIES
Professional Beauty
cosmetics
Raw materials&packaging
ORGANIZER'S PROFILE:
Name:
Guangdong Beauty & Cosmetic Association
Address:
5/F, Block A, Meibo City, No. 121, West Guangyuan Road, Guangzhou, China
Tel:
+86-20-8625 9008
Fax:
+86-20-8625 9533
Official Website:
Click to Visit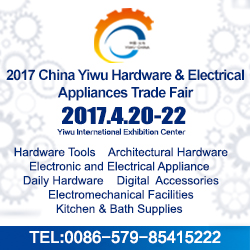 China Trade Show Calendar
Subscribe NEWSLETTER
Subscribe to our free e-newsletter and stay in touch with China exhibition, China trade shows, China expos and China business events.