HOME

China Trade Shows Calendar

IEOE Expo 2017 - The 8th IEOE China International Edible Oil Industry Expo
IEOE Expo 2017 - The 8th IEOE China International Edible Oil Industry Expo
VENUE:

China International Exhibition Center (CIEC)
Location & Details of China International Exhibition Center (CIEC)

VENUE ADDRESS:

No. 6, Bei-San-Huan East Road, Beijing, CHINA

ORGANIZER:

Yonghong International Kunxiao Expo (Shanghai) Co.,Ltd


Official Website:

Click to Visit


Tel:

+86-185-2173 9291; +86-10-6591 8902

CITY:

Beijing

INDUSTRY:

Food & Beverage

Oil, Olive Oil & Edible Oil

DATE:

2017/11/29 - 2017/12/01
VISITOR'S PROFILE:
Target Visitor
1. Dealers and agents of nutrition food, health food, import food, organic food, organic food industry
2. Domestic buyers , traders and gift group-buying dealers ;
3. Large comprehensive supermarkets, health care food, organic food chains and operation shoppes, community chain       supermarkets and convenience stores, etc.
4. International Buyers to China, import and export traders, international operators;
5. Importers and exporters, foreign affairs units;
6. Food machinery and equipment purchasing groups, purchaser;
7. Packing and filling system equipment purchasers;
8. Star hotels, restaurants, clubs, vacational villages, kindergartens, schools, etc.;
9. The media, industry leaders, industry experts, industry groups, research institutions, universities, etc.
EXHIBITOR'S PROFILE:
Exhibits Scope
1. Nutrition food series (including rehabilitation foods, fortified foods and nutrition tonic, formula).
2. Organic food, se-enriched products, organic food series;
3. Health food, functional food series;
4. High-end drinks, functional drinks series;
5. High-end wine series;
6. Nutritional dairy products, dairy series;
7. Imported food series;
8. Food machinery and food packaging equipment;
9. Nutritionists training institutions, industry groups, leading experts, research institutions and inspection agencies, etc.
ORGANIZER'S PROFILE:
Name:
Yonghong International Kunxiao Expo (Shanghai) Co.,Ltd
Address:
Room 1303-1306, Building 2, Phase 2, No.100, Jinyu Road, Pudong New Area, Shanghai, China
Tel:
+86-21-6110 7296
Fax:
+86-21-6219 4683
E-Mail:
kunxiaozl.amelia@gmail.com
Official Website:
Click to Visit
Located in Yuzhou Jinqiao International—a business district in Pudong Area, Shanghai—Yonghong International Kunxiao Expo (Shanghai) Co.,Ltd. (hereinafter referred as Kunxiao Expo), is a subsidiary of Yonghong International.
Kunxiao Expo was born with competition with the support from Yonghong International headquarter. Since 2012, Kunxiao Expo had cooperated with Chinese Nutrition Society, Ministry of Health to hold the 3rd INOE China (Shanghai) International Edible Oil Industry Expo, the 3rd IND China (Shanghai) International Cereals, Oils & Foodstuffs Machinery and Packaging Machinery Expo, the 3rd INIE China (Shanghai) International Nutrition Food & Health Food Industry Expo, and 2013 IGPE China (Shanghai) International Grain and Processing Industry Expo.
Yonghong International will make every effort to build excellent exhibitions, providing nothing but quality service. Your comments and suggestions will be more than appreciated!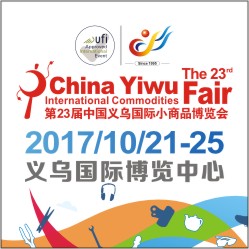 China Trade Show Calendar
Subscribe NEWSLETTER
Subscribe to our free e-newsletter and stay in touch with China exhibition, China trade shows, China expos and China business events.