HOME

China Trade Shows Calendar

Hong Kong International Outdoor and Tech Light Expo 2017
Hong Kong International Outdoor and Tech Light Expo 2017
VENUE:

AsiaWorld-Expo (AWE)
Location & Details of AsiaWorld-Expo (AWE)

VENUE ADDRESS:

AsiaWorld-Expo Management Limited, AsiaWorld-Expo, Hong Kong International Airport, Lantau, Hong Kong, China

ORGANIZER:

Hong Kong Trade Development Council (HKTDC)


Official Website:

Click to Visit


Contact:

Ms Hazel Cheung; Ms Fanny Wong

E-Mail:

exhibitions@hktdc.org


Tel:

+852-2240 4075 / 4888

Fax:

+852-2824 0026

CITY:

Hong Kong

INDUSTRY:

Light & Lighting

DATE:

2017/10/26 - 2017/10/29
EVENT'S PROFILE:
Hong Kong International
Outdoor and Tech Light Expo 2017
As an international trade platform for outdoor lighting, professional and industrial lighting, Hong Kong International Outdoor and Tech Light Expo 2017 is to be held from October 26-29, 2017 at AsiaWorld-Expo (AWE), Hong Kong.
Hong Kong International Outdoor and Tech Light Expo 2017 aims to provide a showcase for suppliers of lighting for commercial and industrial use only, thus creating a one-stop-shop for buyers such as architects, builders, developers, town planners and designers of commercial interiors and outdoor spaces.
New Zone in 2017
Lighting Solutions and Systems – brings together complex lighting technologies in systems and solutions which maximise performance, energy efficiency and cost savings for a wide range of applications. Service providers of such systems and solutions can demonstrate the diversity and flexibility possible through the use of multiple proven lighting technologies.
Opening Hours:
Fair Date Opening Hours Buyer Registration Hours
26 Oct (Thu) 10:30am - 6pm 10am - 5:30pm
27-28 Oct (Fri - Sat) 10am - 6pm 9:30am - 5:30pm
29 Oct (Sun) 10am - 5pm 9:30am - 3:30pm
VISITOR'S PROFILE:
Target Buyers
Lighting products importers, wholesalers and distributors Lighting products specialty stores and chain stores Home improvement stores and DIY chain stores Building Management Companies Construction Companies Property and Facility Management Companies Hoteliers and Hotel management companies Architects, Engineers, Contractors, Builders, Traders Lighting Designers, Interior Designers Government/ Town Planners.
EXHIBITOR'S PROFILE:
Major Exhibit Categories
Outdoor Lighting - presenting lighting for public spaces such as underground lamps, floodlights, bulkhead lights, halogen lamps and track lights, solar lighting as well as flashlights and lanterns.
Professional and Industrial Lighting - showcasing lighting for warehouses, workshops, or for event venues, studios and theatres.
Advertising Lighting - covering lighting related to marketing, promotion and advertising such as signage and billboard lights.
ORGANIZER'S PROFILE:
Name:
Hong Kong Trade Development Council (HKTDC)
Address:
Hong Kong Convention and Exhibition Centre 1 Expo Drive, Wanchai, Hong Kong, China
Tel:
(852) 1830 668
Fax:
(852) 2824 0249
E-Mail:
hktdc@hktdc.org
Official Website:
Click to Visit
about HKTDC
A statutory body established in 1966, the Hong Kong Trade Development Council (HKTDC) is the international marketing arm for Hong Kong-based traders, manufacturers and service providers.
Our mission is to create opportunities for Hong Kong companies. With our network of more than 40 offices worldwide, and the city 's natural business advantages, we provide a range of services to help global trade and promote Hong Kong as a platform for doing business with China and throughout Asia.
Our Mission
Established in 1966, our mission is to create opportunities for Hong Kong companies. We focus on delivering value by promoting trade in goods and services, while connecting the world's small and medium-sized enterprises through Hong Kong's business platform.
In striving to be the best trade promotion organisation in the world, the HKTDC is committed to:
Creating and delivering value to our customers
Building on Hong Kong's economic success through global business
Maintaining trust, respect and openness in all our relationships
Hong Kong Trade Development Council (HKTDC)
Head Office
38/F, Office Tower, Convention Plaza, 1 Harbour Road, Wanchai, Hong Kong
Tel: (852) 1830 668
Fax: (852) 2824 0249
E-mail: hktdc@hktdc.org
Chinese Mainland Customer Service Hotline:800 820 5188 (toll free from Chinese Mainland) or (86) 21 6322 6688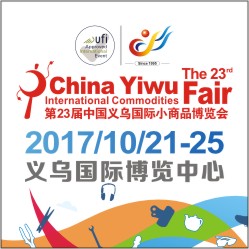 China Trade Show Calendar
Subscribe NEWSLETTER
Subscribe to our free e-newsletter and stay in touch with China exhibition, China trade shows, China expos and China business events.