HOME

China Trade Shows Calendar

CeMAT ASIA 2017
CeMAT ASIA 2017
VENUE:

Shanghai New International Expo Centre (SNIEC)
Location & Details of Shanghai New International Expo Centre (SNIEC)

VENUE ADDRESS:

2345 Long Yang Road, Pudong Area, Shanghai, 201204, China

ORGANIZER:

Hannover Milano Fairs Shanghai Ltd.


Official Website:

Click to Visit


Contact:

Ms. Josie Zhang; Ms. Amber Guo

E-Mail:

visitor@hmf-china.com


Tel:

+86-21-5045 6700*307/263

Fax:

+86-21-5045 9355

CITY:

Shanghai

INDUSTRY:

Industrial Equipment & Components

Logistics & Transportation

Industrial Goods

DATE:

2017/10/31 - 2017/11/03
EVENT'S PROFILE:
CeMAT ASIA 2017
Concurrently with
PTC ASIA 2017
ComVac Asia 2017
Industrial Supply Asia 2017
CeMAT ASIA 2017 will be staged from Oct.31 to Nov.3, 2017 at Shanghai New International Expo Centre (SNIEC), China.
Since its foundation in 2000, CeMAT ASIA has witnessed a steady growth in both exhibitor numbers and exhibition space, which proves a great potential in its market. During CeMAT ASIA, all reputable companies are present and various new names are constantly being added to the list of exhibitors year after year. Visitor number is also one the rise. CeMAT ASIA in fact is an effective approach to get into China and out to global market.
EXHIBITOR'S PROFILE:
Mechanical handling
1.1Cranes Accessories for cranes, lifting equipment
1.2 Series lifting equipment, lifting platforms
1.3 Hoistable man platforms
1.4 Continuous mechanical handling equipment, monorail conveyors Accessories for continuous mechanical handling equipment
1.5 Industrial trucks, fork lift trucks, accessories
1.6 Driverless transport systems, storage and retrieval equipment for shelves and racks Manual trolleys
1.7 Components of drive technology, hydraulics, pneumatics
1.8 Lifts, elevators, escalators, moving pavements, cable cars Accessories for lifts and elevators
1.9 Accessories for all mechanical handling

Warehousing technology and workshop equipment
2.1 Warehousing systems, shelving systems, shelving technology
2.2 Factory equipment Workshop equipment
2.3 Pallets, bins and containers
2.4 Industrial doors and gates
2.5 Cleaning systems for warehouses and storage facilities
2.6 Warehousing accessories, general

Packaging and ordering picking equipment
3.1 Packaging equipment for warehouses and shop floors
3.2 Weighers and metering devices
3.3 Packaging and order picking systems
Loading technology
4.1 Dock levelers
4.2 Loading ramps, platforms and bridges
4.3 Loading equipment, bulk material, containers, mixed cargo

Entire systems for material handling technology, warehouse technology, logistics
5.1 Entire conveying systems
5.2 Turnkey systems for logistics
5.3 Entire supply-chain management
5.4 Entire robot and handling systems

Traffic engineering
6.1 Road vehicles, commercial vehicles and accessories
6.2 Rail vehicles
6.3 Railway equipment
6.4 Shipbuilding
6.5 Road maintenance equipment
6.6 Multi-storey car park and parking equipment
6.7 Traffic control technology and systems
6.8 Integrated traffic systems

Intralogistics – Systems and software
7.1 Computer systems and control systems for material flow and intralogistics
7.2 Identification technology, AUTO ID systems, sensors for intralogistics
7.3 Application software and solutions for intralogistics and transportation logistics
7.4 Branch-specific solutions for intralogistics and transport

Logistics services and outsourcing
8.1 Logistics management
8.2 Transport logistics
8.3 Logistics and intralogistics services
8.4 Joint / system services for logistics
8.5 eLogistics services
8.6 Consulting, planning, financing and project-management services
8.7 Maintenance services
8.8 Publishers
8.9 Associations
ORGANIZER'S PROFILE:
Name:
Hannover Milano Fairs Shanghai Ltd.
Address:
301 B&Q Pudong Office Tower 393 Yinxiao Rd, Pudong Shanghai 201204, China
Tel:
+86-21-5045 6700
Fax:
+86-21-5045 9355
Official Website:
Click to Visit
We are the Chinese subsidiary of Germany-based Deutsche Messe, one of the world's largest and most active trade fair organizers.
Our business in China started from mid 1980's. We organise and manage tradeshow-based marketing programs at Hannover events. In addition to event organization and management, we offer exhibition related services such as visa invitation, ticket / catalog selling, accommodations booking, transportation and stand construction.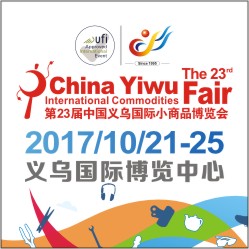 China Trade Show Calendar
Subscribe NEWSLETTER
Subscribe to our free e-newsletter and stay in touch with China exhibition, China trade shows, China expos and China business events.