HOME

China Trade Shows Calendar

SIOOE 2017 - Shanghai International Offshore Oil & Gas Equipment Exhibition 2017
SIOOE 2017 - Shanghai International Offshore Oil & Gas Equipment Exhibition 2017
EXHIBITOR'S PROFILE:
Exhibits Scope
■ Offshore oil and gas drilling platform, underwater wellhead device
■ Ocean platform production and living modules, floating production device
■ Submarine detection, inspection, underwater operation equipment
■ Oil & gas transportation, processing and storage system
■ Mooring, lifting and platform lifting system
■ Electrical & electronic equipment, wire and cable products
■ Anti-corrosion and anti-wear technology and equipment
■ Power, generating equipment, electrical and control system
■ Air-conditioning, ventilation and heating & cooling system
■ Ropes, cables, wire rope, chains, steel structures
■ Marine salvage, protection and life-saving equipment
■ Marine equipment installation and commissioning technologies          
■ Petroleum and natural gas transportation technology and equipment
■ GPS
■ Oil & gas concentrated transportation, storage technology and equipment
■ Pipeline steel, steel and steel pipes and tubular products of tanks
■ Marine equipment
■ Gas monitoring equipment and gas detection equipment
■ Steel and relevant technologies for petroleum tanks
■ Tubulation unit, tabulation equipment and auxiliary equipment
ORGANIZER'S PROFILE:
Name:
Shanghai AiExpo Exhibition Services Co., Ltd
Address:
Room 1309-1310, Building A, Fudan Software Park, No.15 Changyi Road, Shanghai
Tel:
+86-21-6592 9965 / 3641 1666
Fax:
+86-21-6528 2319
E-Mail:
info@aiexpo.com.cn
Official Website:
Click to Visit
Shanghai AiExpo Exhibition Services Co., Ltd, which holds by Hong Kong Anyuan Group, works closely together with China Council for the Promotion of International Trade Shanghai Pudong Sub-Branch (CCPIT, Shanghai Branch) and Shanghai Pudong International Exhibition Co., Ltd.
Shanghai AiExpo Exhibition Services Co., Ltd is focused on organizing international exhibitions, conferences and forums in the field of energy. At the same time, Shanghai AiExpo offers consulting and provides information to companies operating in both the domestic and international energy industries, and has already provided its professional services to almost 5000 companies from around the world. With more than 40 employees, most of whom already have several years of experience in the international energy industry – both as industry experts and as exhibition organizers – Shanghai AiExpo offers a team with the means and experience to make a strong contribution to the development of the energy industry. Shanghai AiExpo is the location of China New Energy Chamber of Commerce (CNECC)'s Shanghai office.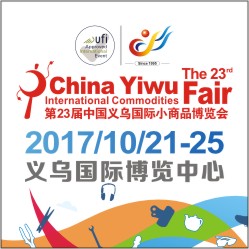 China Trade Show Calendar
Subscribe NEWSLETTER
Subscribe to our free e-newsletter and stay in touch with China exhibition, China trade shows, China expos and China business events.