HOME

China Trade Shows Calendar

SIOCE 2017 - Shanghai Int'l Oil Field Chemicals Development And Application Technology Exhibition 2017
SIOCE 2017 - Shanghai Int'l Oil Field Chemicals Development And Application Technology Exhibition 2017
EXHIBITOR'S PROFILE:
Exhibits Profile:
■Liquid chemicals for drilling: filtrate reducer, tackifier, emulsifier, shale inhibitor, lost circulation additive, corrosion inhibitor for drilling fluid, surfactant, lubricant, fungicide, defoamer, flocculant, calcium remover, PH value agents, pipe realizing agent, temperature stabilizer, foaming agent, dispersants;
■Cement additives for drilling: coagulant, retarder, defoamer, drag reducer, filtrate reducer, anti-gas-channeling agent, light-weight admixture, fortifier, weighting agent;
■Chemical for oil recovery: thickening agent, cross-linking agent, proppant, gel breaker, filtrate reducer, retarder, temperature stabilizer, cleanup additive, fungicide, paraffin inhibitor, grit removal, foul removing/prevention, clay stabilizer, metallic corrosion inhibitor, flocculant, dirt dispersion agent, germicide and algicide, steam injection chemicals, acidulated agent, and tracer agent;
■Oil production rate enhancement agents: alkaline flooding agent, cosurfactant, high temperature foamer, miscible solvent, temperature controller, sacrificial agent, thickening agent, thin film spreading agent, blocking remover, C8 anti-water-damage oil-displacing agent;
■Oil field additives for centralized transportation: demulsifier, pour point reducer, paraffin remover, paraffin inhibitor, corrosion inhibitor, bio-enzyme paraffin remover and inhibitor, hydrate inhibitor, defoamer for crude oil process;
■Chemicals for oil field sewage: flocculant, corrosion inhibitor, foul prevention, fungicide, flotation agent, oxygen remover, clean fracturing liquid;
■New fields for oil-field chemistry: Nano-water injection, microbe-- displacement of reservoir oil, paraffin removal and prevention. Water treatment agent, enzymes—blockage relieving, paraffin remover/prevention, molecular film flooding and injection.
ORGANIZER'S PROFILE:
Name:
Shanghai AiExpo Exhibition Services Co., Ltd
Address:
Room 1309-1310, Building A, Fudan Software Park, No.15 Changyi Road, Shanghai
Tel:
+86-21-6592 9965 / 3641 1666
Fax:
+86-21-6528 2319
E-Mail:
info@aiexpo.com.cn
Official Website:
Click to Visit
Shanghai AiExpo Exhibition Services Co., Ltd, which holds by Hong Kong Anyuan Group, works closely together with China Council for the Promotion of International Trade Shanghai Pudong Sub-Branch (CCPIT, Shanghai Branch) and Shanghai Pudong International Exhibition Co., Ltd.
Shanghai AiExpo Exhibition Services Co., Ltd is focused on organizing international exhibitions, conferences and forums in the field of energy. At the same time, Shanghai AiExpo offers consulting and provides information to companies operating in both the domestic and international energy industries, and has already provided its professional services to almost 5000 companies from around the world. With more than 40 employees, most of whom already have several years of experience in the international energy industry – both as industry experts and as exhibition organizers – Shanghai AiExpo offers a team with the means and experience to make a strong contribution to the development of the energy industry. Shanghai AiExpo is the location of China New Energy Chamber of Commerce (CNECC)'s Shanghai office.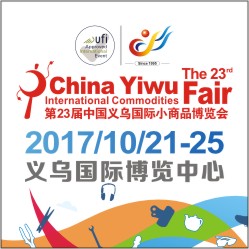 China Trade Show Calendar
Subscribe NEWSLETTER
Subscribe to our free e-newsletter and stay in touch with China exhibition, China trade shows, China expos and China business events.