HOME

China Trade Shows Calendar

BIC 2017 - 2017 International Building Industrialization of Construction Exhibition Asia
BIC 2017 - 2017 International Building Industrialization of Construction Exhibition Asia
EVENT'S PROFILE:
BIC 2017
2017 International
Building Industrialization of Construction Exhibition Asia
Formerly named Shanghai International Building Industrialization Exhibition
As one of the most representative and influential building industrialization trade shows in China, BIC 2017 - 2017 International Building Industrialization of Construction Exhibition Asia will take place from Oct.30 to Nov.1, 2017 at National Exhibition and Convention Center (Shanghai) (NECC), China.
BIC 2017 - 2017 International Building Industrialization of Construction Exhibition Asia (BIC 2017) will be the best platform for people to promote innovation conception, research and study cutting-edge technologies, display advanced products, launch innovation systems and investigate real-life projects, which gather thousands of professional visitors from competent government organs, building design units, housing design, engineering and construction enterprises and housing development units take part in the show.
Opening hours
October 30, 2017, 09:00 - 17:00
October 31, 2017, 09:00 - 17:00
November 1, 2017, 09:00 - 15:00
VISITOR'S PROFILE:
Visitor Categories
- Related Government Authorities
- Architectural Design
- Building Industrialization solution/consulting services
- Property Development
- General Contractor
- Sub-Contractor
- Precast Elements Manufacture & Supply
- Precast Machinery Manufacture & Supply
- Molding Toolkit & Accessory Manufacture & Supply
- Concrete Mixing/Batching Machinery Manufacture & Supply
- Associations, Academic, R&D Institute
- Others
EXHIBITOR'S PROFILE:
1) Industrial Architectural Design
Concept design, Preliminary and Construction Design, Precast Elements Deepen Design, Design Software, EPC software, BIM consulting
2) Factory Manufacturing
Prefabricated Production Circulation System and Equipment, Fitting, Embedded Part & Accessories, Concrete Chemicals and chemical products, Molding Toolkits, PC Elements
3) Site Construction
Formwork System for Building
Formwork Accessories
Facade and Modular Scaffolds,
Shoring
4) Prefabricated Steel Structure System: steel structure, wall panel, floor slab, roof panel
5) Wood structure
6) Decoration industrialization
ORGANIZER'S PROFILE:
Name:
VNU Exhibitions Asia
Address:
2F, Business Mansion, Shanghai Exhibition Center No. 1333 Nanjing Road (W), Shanghai 200040, , P.R.C
Tel:
+86-21-6195 6088
Fax:
+86-21-6195 6099
E-Mail:
vnu@vnuexhibitions.com.cn
Official Website:
Click to Visit
VNU Exhibitions Asia – professional and leading shows
Back in 1993 Shanghai based Keylong Exhibitions started developing and organizing successful trade and consumer shows. By 1998 VNU Exhibitions Europe, the Netherlands' leading Exhibition organizer joined Keylong Exhibitions and jointly started to rapidly expand the company's portfolio of shows and conferences.
World leading brands organized in Shanghai
Over the last ten years VNU Exhibitions Asia has launched and established global leading brands in Shanghai. Domotex Asia / Chinafloor is one of the examples and has become the leading show in floor covering in Asia and second largest show for its industry in the world.
Outbound activities
Next to organizing trade shows, consumer events and high level conferences, VNU Exhibitions Asia has become a professional partner for trade shows organized outside of mainland China. Bringing hundreds of Chinese based companies all over the world; companies that are eager to showcase their products and services at international platforms.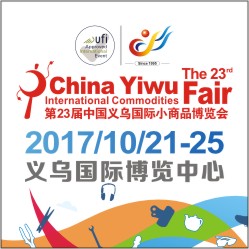 China Trade Show Calendar
Subscribe NEWSLETTER
Subscribe to our free e-newsletter and stay in touch with China exhibition, China trade shows, China expos and China business events.