HOME

China Trade Shows Calendar

SCAE 2017 - Shanghai International City And Architecture Expo 2017
SCAE 2017 - Shanghai International City And Architecture Expo 2017
EVENT'S PROFILE:
SCAE 2017
Shanghai International City And Architecture Expo 2017
Organized by VNU Exhibitions Asia, SCAE 2017 - Shanghai International City And Architecture Expo 2017 will be staged on Oct.30 to Nov.1, 2017 at National Exhibition and Convention Center (Shanghai) (NECC), China.
Highlights of SCAE
1. professional platform
SCAE 2017 will bring together international and domestic first-class urban design, urban planning, urban construction, architectural creations and classic case. SCAE is also domestic summit urban design and construction in the field of architectural creation and exchange platform for professional showcases.
2. accurate audience
Through professional marketing, urban planning and construction around the upstream and downstream industry chain, SCAE 2017 will attract from international and domestic representatives of relevant government departments, industry associations, societies, design institutes, developers, contractors, suppliers and other new building materials industries responsible people, providing a good platform of face to face negotiations for exhibitors and visitors.
3. summit forum
SCAE 2017 will be held around the "world cities," and "along the way", "Urban Design and Architecture Creation", "building system technology innovation Exchange Conference", "Shanghai Architectural Society 2017 Annual Meeting" and other series of high-end Forum activities during the exhibition. SCAE 2017 will set off coupled-field of ideological storm in the field of the architectural design and construction of urban areas.
4. projects
Excellent domestic and international urban design, urban planning, architectural design and construction of major infrastructure projects and cases and instructive, ahead of other practical cases will gather in the show.
EXHIBITOR'S PROFILE:
Exhibits Scope
1. Provinces, autonomous regions Housing and Urban Construction Department, municipal construction commission and the relevant departments, the Xinjiang Production and Construction Corps Construction Bureau
2. China and Shanghai central enterprises, urban and rural construction system backbone enterprises with well-known enterprises, focusing on major construction projects.
3. China and Shanghai Design Institute, the Institute, firms, studios etc.
4. Foreign governments and departments, well-known foreign companies, design institutes, research institutes, offices, studio and so on.
ORGANIZER'S PROFILE:
Name:
VNU Exhibitions Asia
Address:
2F, Business Mansion, Shanghai Exhibition Center No. 1333 Nanjing Road (W), Shanghai 200040, , P.R.C
Tel:
+86-21-6195 6088
Fax:
+86-21-6195 6099
E-Mail:
vnu@vnuexhibitions.com.cn
Official Website:
Click to Visit
VNU Exhibitions Asia – professional and leading shows
Back in 1993 Shanghai based Keylong Exhibitions started developing and organizing successful trade and consumer shows. By 1998 VNU Exhibitions Europe, the Netherlands' leading Exhibition organizer joined Keylong Exhibitions and jointly started to rapidly expand the company's portfolio of shows and conferences.
World leading brands organized in Shanghai
Over the last ten years VNU Exhibitions Asia has launched and established global leading brands in Shanghai. Domotex Asia / Chinafloor is one of the examples and has become the leading show in floor covering in Asia and second largest show for its industry in the world.
Outbound activities
Next to organizing trade shows, consumer events and high level conferences, VNU Exhibitions Asia has become a professional partner for trade shows organized outside of mainland China. Bringing hundreds of Chinese based companies all over the world; companies that are eager to showcase their products and services at international platforms.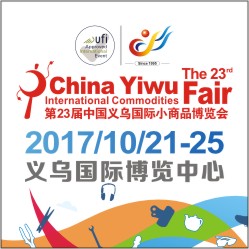 China Trade Show Calendar
Subscribe NEWSLETTER
Subscribe to our free e-newsletter and stay in touch with China exhibition, China trade shows, China expos and China business events.