HOME

China Trade Shows Calendar

Ophthalmology 2017 - China (Dalian) International Ophthalmology Summit 2017
Ophthalmology 2017 - China (Dalian) International Ophthalmology Summit 2017
EVENT'S PROFILE:
Ophthalmology 2017
China (Dalian) International Ophthalmology Summit 2017
With the theme of "Clear the Windows of Your Soul", Ophthalmology 2017 - China (Dalian) International Ophthalmology Summit 2017 will be staged on Oct.21-22, 2017 at Dalian International Convention Center, China.
Ophthalmology provides a great opportunity for ophthalmologic physicians, clinicians and scientists, at any stage in their career, to present, develop their own technique, research, and network with other ophthalmologic experts. And we are expecting over 1000 professional audiences to join this grant event.
China (Dalian) International Ophthalmology Summit 2017 (Ophthalmology 2017) will gather the leading ophthalmologic surgeon and scientists to discuss the practical challenges, concerns and strategies in this field, as well as promote collaborations and information exchange and share the new findings.
Highlights
• The Latest, cutting edge research presentations from all 5 Sections
• Over 30 high profile sessions across three days conference
• Keynote addresses by leading experts in ophthalmology
• More than 1000 attendees from across the globe for unrivalled networking
• Opportunity to present your work and forge new collaborations
• Tech tour to famous spots & historical sites in Dalian
EXHIBITOR'S PROFILE:
Schedule
ORGANIZER'S PROFILE:
Name:
BIT Congress Inc.
Address:
11F, No.1 Hui Xian Yuan, Dalian Hi-tech Industrial Zone,Dalian, LN 116025, P.R.China
Tel:
+86-411-8479 9609 / 9629
Fax:
+86-411-8479 6897
Official Website:
Click to Visit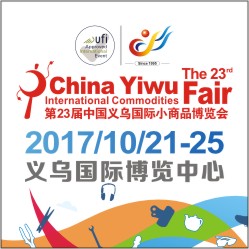 China Trade Show Calendar
Subscribe NEWSLETTER
Subscribe to our free e-newsletter and stay in touch with China exhibition, China trade shows, China expos and China business events.