HOME

China Trade Shows Calendar

WCFN 2017 - BIT's 6th Annual World Congress of Food and Nutrition 2017
WCFN 2017 - BIT's 6th Annual World Congress of Food and Nutrition 2017
EVENT'S PROFILE:
WCFN 2017
BIT's 6th Annual World Congress of Food and Nutrition 2017
WCFN 2017 - BIT's 6th Annual World Congress of Food and Nutrition 2017 will take place on Sep.15-17, 2017 at Shenyang International Exhibition Center (SYIEC), China.
Annual World Congress of Food and Nutrition (WCFN) is an professional platform provides a unique opportunity for researchers, specialists, clinicians and entrepreneurs to collaborate and share the latest discoveries and developments in Food and Nutrition research, regarding the Food Detection, Quality and Safety Control, Basic Research of Food Science, Advanced Food Biotechnology, Food Economy, Policy and Culture, Nutraceuticals and Functional Foods, Diet and Health, Special Food Research, Advances Nutrition Research, Human Nutrition through Life Course, and Nutrition and Disease Management, etc.
Highlights of the Conference
1, 60+ Sessions Covering Major Hot Topics in the Fields of Food and Nutrition
2, Organize up to 150+ Oral Presentations on the Latest Food and Nutrition Development
3, 200+ Attendees Coming from All over the World to Exchange Ideas, Build New Networks and Foster Friendships
4, Co-current Exhibition Showcasing the Emerging Products and Technologies
5, Colorful Networking Activities to Foster Friendships and Promote Collaborations
6, To Accelerate Progress in the Development of Food and Nutrition Research
EXHIBITOR'S PROFILE:
Program Schedule of WCFN-2017
Time: September 15-17, 2017
Place: Shenyang, China
Date & Time
September 14, 2017
(Thursday)
September 15, 2017
(Friday)
September 16, 2017
(Saturday)
September 17, 2017
(Sunday)
08:20-12:00
Registration
Opening Ceremony &
Keynote Forum
Path 103
Path 104
Path 106
Path 202
Path 205
Path 206
Path 303
Path 304
Path 307
Path 402
Path 404
Path 503
Path 504
Path 507
Path 508
Path 509
Path 602
Path 605
Path 606
Path 703
Path 704
Path 705
Path 709
Path 710
Path 803
Path 804
Path 808
Path 809
Path 902
Path 904
Path 1003
Path 1004
Path 1008
Path 1009
12:00-13:00
Lunch
13:00-18:00
ORGANIZER'S PROFILE:
Name:
BIT Congress Inc.
Address:
11F, No.1 Hui Xian Yuan, Dalian Hi-tech Industrial Zone,Dalian, LN 116025, P.R.China
Tel:
+86-411-8479 9609 / 9629
Fax:
+86-411-8479 6897
Official Website:
Click to Visit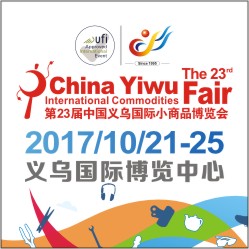 China Trade Show Calendar
Subscribe NEWSLETTER
Subscribe to our free e-newsletter and stay in touch with China exhibition, China trade shows, China expos and China business events.