HOME

China Trade Shows Calendar

WMD 2017 - World MICE Day 2017
WMD 2017 - World MICE Day 2017
VENUE:

TBA (To Be Announced) / TBC (To Be Confirmed)


ORGANIZER:

BIT Congress Inc.


Official Website:

Click to Visit


Contact:

Cici Gao

E-Mail:

cici@bitlifesciences.com


Tel:

+86-411-8479 9609 Ext.827

CITY:

Qingdao

INDUSTRY:

Education & Training

Financial & Financial Derivatives

DATE:

2017/10/25 - 2017/10/27
EVENT'S PROFILE:
WMD 2017
World MICE Day 2017
With the theme of Boosting Silk Road Meeting Industry, WMD 2017 - World MICE Day 2017 will be held on Oct.25-27, 2017 in Qingdao, China. WMD 2017 will be an unprecedented opportunity to acknowledge the international MICE development.
World MICE Day 2017 (WMD 2017) will invite world-known entrepreneurs, training experts and related professionals from MICE industry to share ideas, successful stories, and guide attendees from domestic and overseas through our unique training events and sessions.
WMD 2017 will also showcase the latest trend of MICE industry, and experts from different countries will share their latest skills in transferring MICE business through modern technologies.
VISITOR'S PROFILE:
Trade Visitors include all those involved in MICE events planning, organizing and managing process etc…..
Hosted buyers
The buyer is qualified pre-selected planner who has submitted an application and was chosen because of his or her purchasing power, potential for business, geographical representation, etc. Some specialize in domestic business and others international.
• Destination Management Companies
• Business travel management companies
• Corporative MICE Manager
• Incentive agencies
• Independent MICE event planners and organizers
EXHIBITOR'S PROFILE:
Exhibitors
MICE related organizations and companies will come and exhibit in WMD. To be more specific:
• Conference Planners
• Professional Conference/Exposition Organizers
• Association Event Management Suppliers
• DMC Service Suppliers
• Conference and Exhibition Venues
• Convention and Exhibition Bureau
• Event Engineers
• Event Innovation Companies
• Airlines
• Attractions and Entertainment
• Tourist Administration
• Hotels, Resorts and Spas
• Cruise Lines
• Media
• Foundation
• Cultural Groups
ORGANIZER'S PROFILE:
Name:
BIT Congress Inc.
Address:
11F, No.1 Hui Xian Yuan, Dalian Hi-tech Industrial Zone,Dalian, LN 116025, P.R.China
Tel:
+86-411-8479 9609 / 9629
Fax:
+86-411-8479 6897
Official Website:
Click to Visit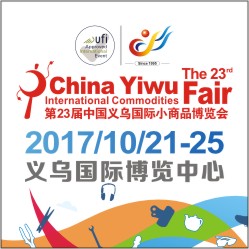 China Trade Show Calendar
Subscribe NEWSLETTER
Subscribe to our free e-newsletter and stay in touch with China exhibition, China trade shows, China expos and China business events.