HOME

China Trade Shows Calendar

SmartEnergy 2017 - BIT's 7th World Congress of Smart Energy 2017
SmartEnergy 2017 - BIT's 7th World Congress of Smart Energy 2017
EVENT'S PROFILE:
SmartEnergy 2017
BIT's 7th World Congress of Smart Energy 2017
As one of the most effective international marketing platforms in the field of Smart Energy, SmartEnergy 2017 - BIT's 7th World Congress of Smart Energy 2017 will take place on Nov.2-4, 2017 at Wuxi Taihu International Expo Center, China.
Smart Energy aims to provide a platform for participants to strengthen technical and business ties in smart energy industry, to bring together experts and leading companies to share new products with business experiences, and to jointly explore opportunities in emerging smart energy technologies.
Smart Energy 2017 will cover a wide range of topics related to smart energy technology, frontiers of energy storage technology and new energy. The program highlights some recent breakthrough stories and successes in this particular field.
EXHIBITOR'S PROFILE:
Event Schedule of Smart Energy-2017
Time: November 2-4, 2017
Place: Wuxi, China
Date & Time

November 1
Wednesday
Day 0

November 2
Thursday
Day 1

November 3
Friday
Day 2

November 4
Saturday
Day 3

08:30-12:00

Registration

CREC Opening Ceremony

Keynote Forum

Session 207: Graphene Energy Storage

Session 208: Fuel Cell Technology

Session 209: Lithium Batteries

Session 305: Biomass and Biofuels

Session 306: Advanced Bioenergy Technology

Session 307: New Energy Car and Electric Vehicles

Session 308: Wind Power Technology

Young Scientist Forum

13:30-17:30

Session 101: Internet Plus Smart Energy

Session 104: Smart Grid Technologies

Session 102: IoT and Bigdata for Smart Energy

Session 105: Micro Smart Grid Technologies

Session 103: Nano Energy Technologies

Session 106: Distributed Energy Resources

Session 201: Global Energy Storage Industry Opportunities and Challenges

Session 203: Electrochemical Energy Storage

Session 202: Energy Storage System

Session 204: Hydrogen Energy Production and Storage

Session 301: Solar PV Technologies

Session 205: Energy Storage Materials

Session 302: Solar Cell

Session 206: Energy Conversion Materials

Session 303: Smart Solar Energy Products and Applications

Session 304: Nuclear Energy, Fuel Supply and Waste Management
ORGANIZER'S PROFILE:
Name:
BIT Congress Inc.
Address:
11F, No.1 Hui Xian Yuan, Dalian Hi-tech Industrial Zone,Dalian, LN 116025, P.R.China
Tel:
+86-411-8479 9609 / 9629
Fax:
+86-411-8479 6897
Official Website:
Click to Visit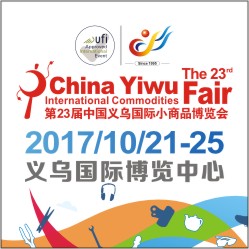 China Trade Show Calendar
Subscribe NEWSLETTER
Subscribe to our free e-newsletter and stay in touch with China exhibition, China trade shows, China expos and China business events.