HOME

China Trade Shows Calendar

WCO 2017 - BIT's 6th Annual World Congress of Ocean 2017
WCO 2017 - BIT's 6th Annual World Congress of Ocean 2017
VENUE:

TBA (To Be Announced) / TBC (To Be Confirmed)


ORGANIZER:

BIT Congress Inc.


Official Website:

Click to Visit


Contact:

Mr. David Zhang

E-Mail:

David@wcocon.com


Tel:

+86-411-8457 5267

Fax:

+86-411-8479 9629

CITY:

Shenzhen

INDUSTRY:

Conference & Summit / Congress

Ocean Resources

DATE:

2017/11/03 - 2017/11/05
EVENT'S PROFILE:
WCO 2017
BIT's 6th Annual World Congress of Ocean 2017
With the theme of "Our Ocean, Our Future", WCO 2017 - BIT's 6th Annual World Congress of Ocean 2017 will be held on Nov.3-5, 2017 at Shenzhen, China.
Annual World Congress of Ocean (WCO) aims to bring together leading academic scientists, research scholars and industrial leaders to exchange and share their experiences and research results on ocean economy & policy, maritime law, port and shipping, ocean energy, ocean engineering, integrated marine management, oceanography, etc.
VISITOR'S PROFILE:
Who Should Attend
WCO is intended for Ocean researchers and those working within the broader research community. All delegates from academia, industry and government, with an interest in different areas such as ocean economy and policy, maritime law, integrated marine management and environment, integrated coastal zone management and oceanography, who wish to hear the newest advances and contribute efforts to this field. The World Ocean Congress perennially plays host to delegates:

Professional Delegates - Individuals who are or have been engaged, or directed research, in a branch of ocean science or in aquatic science education and who either possess appropriate academic qualifications or because of knowledge and experience occupy positions in this field.

Corporate Delegates - Organizations, agencies or institutions that have objects, powers or functions relevant to ocean science and that are interested in, and wish to support in a demonstrable way

Business/Industrial Delegates - Business elite and Industrial Leadersfrom all kinds of companies which relevant to ocean technology, product, engineering equipment, etc.

Students Delegates - Individuals who are studying aquatic science related subjects at a tertiary level education and are enrolled at an education institution in part-time or full-time student status.
EXHIBITOR'S PROFILE:
Schedule
ORGANIZER'S PROFILE:
Name:
BIT Congress Inc.
Address:
11F, No.1 Hui Xian Yuan, Dalian Hi-tech Industrial Zone,Dalian, LN 116025, P.R.China
Tel:
+86-411-8479 9609 / 9629
Fax:
+86-411-8479 6897
Official Website:
Click to Visit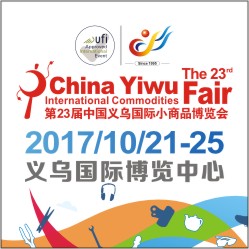 China Trade Show Calendar
Subscribe NEWSLETTER
Subscribe to our free e-newsletter and stay in touch with China exhibition, China trade shows, China expos and China business events.