HOME

China Trade Shows Calendar

WCBME 2017 - BIT's 1st World Congress of Biomedical Engineering 2017
WCBME 2017 - BIT's 1st World Congress of Biomedical Engineering 2017
EVENT'S PROFILE:
WCBME 2017
BIT's 1st World Congress of Biomedical Engineering 2017
WCBME 2017 - BIT's 1st World Congress of Biomedical Engineering 2017 will take place during Nov.9-11,2017 at Xi'an Qujiang International Conference and Exhibition Center, China.
Nowadays, Biomedical Engineering is the application of engineering principles and design concepts to medicine and biology for healthcare purposes. WCBME 2017 will gather all branches of Biomedical Engineering into one conference to focus on the role engineering has to play in improving health care outcomes.
During WCBME 2017, Biomedical Engineering researchers will share their skills to a broad range of fields ranging from Clinical Engineers managing all aspects of the health technology lifecycle; Engineers in industry developing and manufacturing medical devices; Rehabilitation Engineers taking lead roles as front line clinicians in assessment, design and manufacture of assistive technology for people with disabilities; Through to researchers working closely with other clinicians or industry partners to develop new technologies.
EXHIBITOR'S PROFILE:
Agenda
ORGANIZER'S PROFILE:
Name:
BIT Congress Inc.
Address:
11F, No.1 Hui Xian Yuan, Dalian Hi-tech Industrial Zone,Dalian, LN 116025, P.R.China
Tel:
+86-411-8479 9609 / 9629
Fax:
+86-411-8479 6897
Official Website:
Click to Visit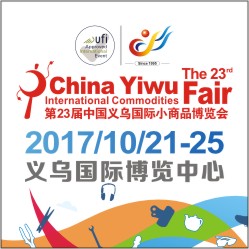 China Trade Show Calendar
Subscribe NEWSLETTER
Subscribe to our free e-newsletter and stay in touch with China exhibition, China trade shows, China expos and China business events.