HOME

China Trade Shows Calendar

CAMAC 2017 - The 3rd China Aviation & MRO Aftermarket Conference 2017
CAMAC 2017 - The 3rd China Aviation & MRO Aftermarket Conference 2017
EVENT'S PROFILE:
CAMAC 2017
The 3rd China Aviation & MRO Aftermarket Conference 2017
CAMAC 2017 - The 3rd China Aviation & MRO Aftermarket Conference 2017 will be held on Nov.8-9, 2017 at Shanghai Hongqiao International Airport, China.
Nowadays, the fast growth of China's airlines' fleets has driven the booming development of aviation maintenance industry whose comprehensively prosperous multiple business patterns also make the demands of aviation maintenance increasingly diversified and personalized. As a result, the competition between MRO service providers and OEMs become increasingly fierce and China aviation aftermarket will meet both opportunities and challenges in the future---How can independent MROs improve their market competitiveness? Will OEMs monopolize the market? How do airlines choose their partners…many questions are in great need to be solved.
Focuses on China aviation aftermarket and maintenance aftermarket, The 3rd China Aviation & MRO Aftermarket Conference 2017 (CAMAC 2017) will offer a most valuable industry trends and business development opportunities to related companies, organizing them to discuss current hotspots and satisfying their multiple demands.
Topics of CAMAC 2017:
Macro View on MRO Aftermarket Development & Trend
Sifting of MRO Aftermarket Service Providers
Future Development Prospect and Management of Aircraft Parts Maintenance
How do Airlines Reasonably Control Maintenance Cost in An OEM Oriented Market
Aviation Maintenance New Technology
Aircraft & Engine Leasing Management
Internet + Spare Parts Pool
Application of Big Data in Aviation Maintenance and Air- Material Supply
Value Added Service on Aircraft Parts Supply Chain Management
Air-Material Inventory Management
Air-Material Supply Chain Management Information System
Aircraft Parts Tracking
ORGANIZER'S PROFILE:
Name:
Oppland Corporation
Address:
2102-03, Suncome Liauw's Plaza, 738 Shangcheng Road, Shanghai,200120 CHINA
Tel:
+86-21-5058 9600
Fax:
+86-21-5058 5987
E-Mail:
info@opplandcorp.com
Official Website:
Click to Visit
We are born to serve your NEW decision making in China.
business events
We endeavor to produce and operate top level business events aiming to be the pemier platform for business networking and generation
Industry reports
Based on the in-depth investigation by our R&P executive team(sometime with external partner), we compile and release annual report of China's core industries such as energy, infrastructure, life science, finance and real estate etc.
Media publications
Our on-line and on-paper publications are not only the source of industry updates, but also the interacting medium among our clients and guests.
VIP Club
Our h igh-caliber customer services designed to offer our club members with first hand infos, PR consultancy, and meeting arrangement with officials in China
1-on-1 Service
We are also specialized in offering brand-building consulting services to start-ups for their entry strategies in China.
We are positioning ourselves as your trusted source of business intelligence in China.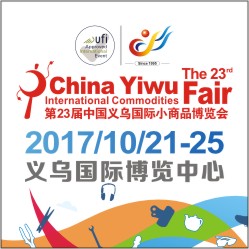 China Trade Show Calendar
Subscribe NEWSLETTER
Subscribe to our free e-newsletter and stay in touch with China exhibition, China trade shows, China expos and China business events.