HOME

China Trade Shows Calendar

VR&AR Fair 2018 - 2018 Aisa VR&AR Fair & Summit
VR&AR Fair 2018 - 2018 Aisa VR&AR Fair & Summit
EVENT'S PROFILE:
VR&AR Fair 2018
2018 Aisa VR&AR Fair & Summit
Organized by Guangzhou Grandeur Exhibition Services Co., Ltd., VR&AR Fair 2018 - 2018 Aisa VR&AR Fair & Summit is to be held on April 3-5, 2018 at China Import and Export Fair Complex, Guangzhou.
VR&AR Fair 2018 is estimated to host over 200 exhibitors and 30,000 person-time visitors on an show floor of 30,000 sq.m. Four special exhibition areas will be marked out respectively for VR&AR Smart Wearable Devices, VR&AR Based Education, VR&AR Entertainment Equipment and VR&AR Based Home Decoration, in order to achieve a more systematic and comprehensive display of VR&AR products.
Asia VR&AR Fair & Summit 2018 will provide a broad promotion platform, professional services, revolutionary innovation and integration to VR&AR industry by providing an important platform for economy, technological cooperation and product exchange, intensifying the com-bination between VR&AR technology and modern life.
First held in 2017, VR&AR is a professional and efficient business platform to bridge worldwide buyers and suppliers, as well as to enhance communication between manufacturers and ordinary consumers.
On a show floor of 20,000 sq.m, over 100 acclaimed exhibitors at home and abroad such as VRway, Hirain, Leke VR, Shenlinqijing, Foldspace, NineD, TPcast, Huan Tek, Xiechuang, EFERCRO, Movie Power, etc, showcased their latest offerings to visitors of over 30 countries and regions. While VR&AR entertainment equipment dominated the show, VR&AR based education were the second best represented sector.
VISITOR'S PROFILE:
Target Visitor:
IT industry, software developer, hardware industry, internet industry,film and television production, entertainment industry, tourism, education industry, design, city construction, theme park, entertainment city, cinema, theater, modern commerce, real estate, security industry, advertisement industry, medical industry, industry, military industry, etc.   
EXHIBITOR'S PROFILE:
Exhibits Scope
VR/AR Hardware Equipment: output/input equipment, data equipment, tracking equipment/
system, location system and other tracking device, etc;
VR/AR System Equipment: immersive VR system, desktop VR system, AR system, distri-buted VR system, etc. Visual sensor, auditory sensor, information processing system, etc;
VR/AR Technology: 3D output technology, environment modeling technology, 3D sound si-mulation technology, human-machine interaction technology, physical simulation technology, life-time collision detection technology, etc;
VR/AR Production Equipment and Accessories: VR system, super computer, screen, mi-cro projector, video processing chip, sensor, optical glass, etc;
VR/AR Game: VR park, VR experience, VR travel, VR/AR drive, VR shooting game, VR
modeling game, etc;
VR/AR Software: modeling software, development software, web3D technology, cult3D tech-
nology, VR modeling language, panoramic technique, etc;
VR/AR Application Solution: vehicle production, equipment production, aircraft and space
ship, national defense and military industry, medical treatment, wellness, energy engineering, intelligent
city, intelligent education, intelligent tourism, etc;
VR/AR Content Creation Demonstration
ORGANIZER'S PROFILE:
Name:
Guangzhou Grandeur Exhibition Services Co., Ltd.
Address:
Room 2303-2305,the 4th Tower, Dong Jun Plaza, No.836 of Dong Feng Dong Road, Yuexiu District,Guangzhou, China (510080)
Tel:
+86-20-2331 8547 / 2831 4758
Fax:
+86-20-8257 9220
E-Mail:
gzhw@grandeurhk.com;grand1@grahw.com
Official Website:
Click to Visit
GRANDEUR EXHIBITION dedicates itself in providing and promoting Trade and Consumer Events, Global Summits, Professional Trainings, Business-to-Business Intelligence Publications, Strategic Business Conferences and On-line Events. GRANDEUR EXHIBITION is cooperated with over 850 associations, media, exhibition organizers and business company. Every year we provide services to 56 events in 8 countries, bringing together about 1 million active event participants worldwide. With over 300 employees in 8 offices around the globe we serve 26 industries worldwide. GRANDEUR EXHIBITION is not just about organizing events. Our role is that of a relationship broker - identifying, targeting, attracting and matching the needs of buyers and suppliers. We aim to maximize business and networking opportunities through associated conferences, features, events and sponsorship opportunities.

YOU MAY ALSO BE INTERESTED IN: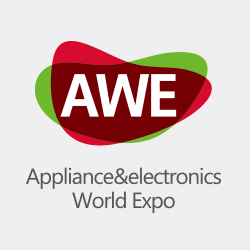 China Trade Show Calendar
Subscribe NEWSLETTER
Subscribe to our free e-newsletter and stay in touch with China exhibition, China trade shows, China expos and China business events.